PREHISTORIC SEA ENCOUNTER
Augustus 2014 | During IGAD all students have a specialisation and graduation phase, both 20 weeks. A student can use this time to focus on skills or a part of the industry in which it wants to enrol. As most starting industry professionals benefit more from an in depth specialisation than the broad development an educational institute has to offer in order to interest all students. Because of my affinity with paleontologic topics I came into contact with Anne Schulp, at this moment associated with the Naturalis in Leiden (Nature History Museum Maastricht at the time). Here we came to the conclusion of digitising a Mosasaurus hoffmanni according to the latest findings from Johan Lindgren en Anne Schulp himself. The supporting thesis reports an in depth analysis of the Mosasaurus hoffmanni and deals with multiple issues with re-creating the creature digitally.

During the graduation phase an ocean setting has been constructed where Mosasaurus hoffmanni would encounter Pteranodon Sternbergi, who just escapes its jaws. Advanced fur and water simulation techniques have been used in order to achieve realistic fur and water look and behaviour. All render layers have been reconstructed in compositing software to, at all times, have full control over the final look of the video.

I would like to thank Anne Schulp, Johan Lindgren, Takuya Konishi, Michael Polcyn and Dylan Bastiaans for his input on the paleontologic side of the project, my supervisor Andrew Paquette for his CG expert guidance and mentorship, Maike Fiene for her feedback on the animations and Tine Kap for providing real-world foliage reference.

Click here for my thesis on the digitalisation process of Mosasaurus hoffmanni, entitled 'The creation of an accurate Mosasaurus hoffmanni visualisation'.
Click here to go to 3DExport to buy the prehistoric fish.
Click here to go to 3DExport to buy mosasaurus Hoffmanni. Ofcourse you can also contact me directly if you are interested in buying a model.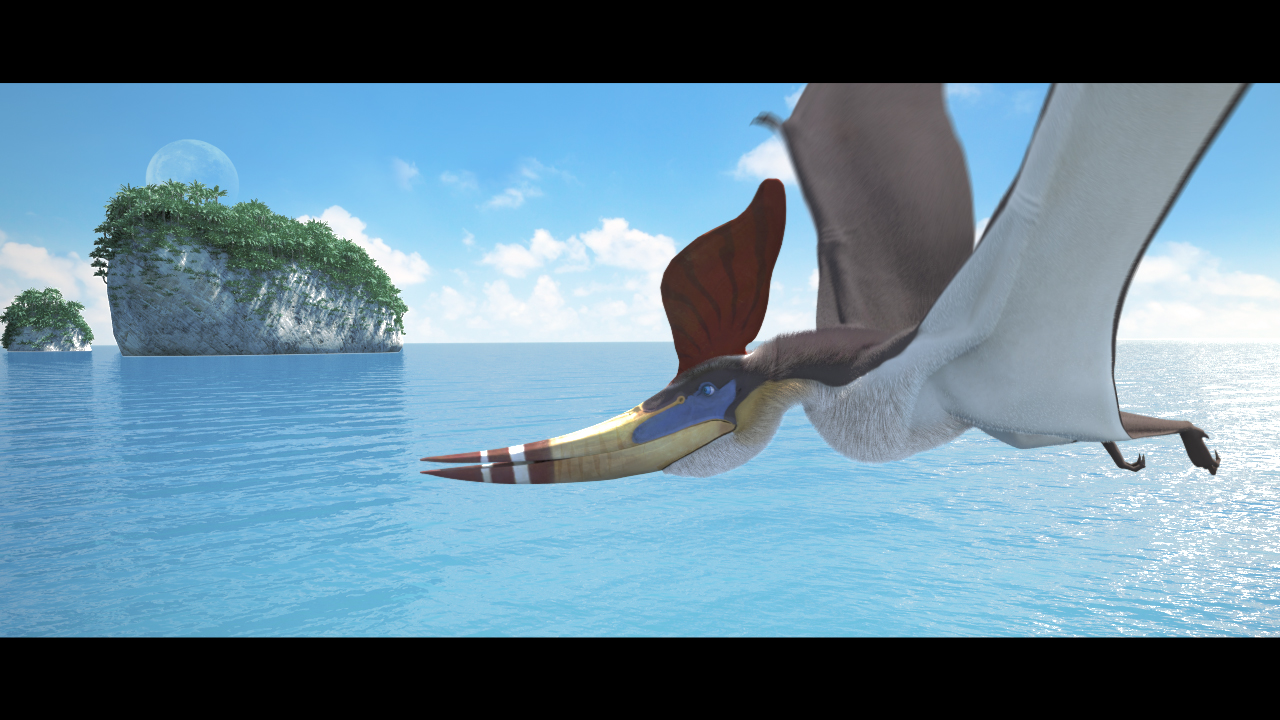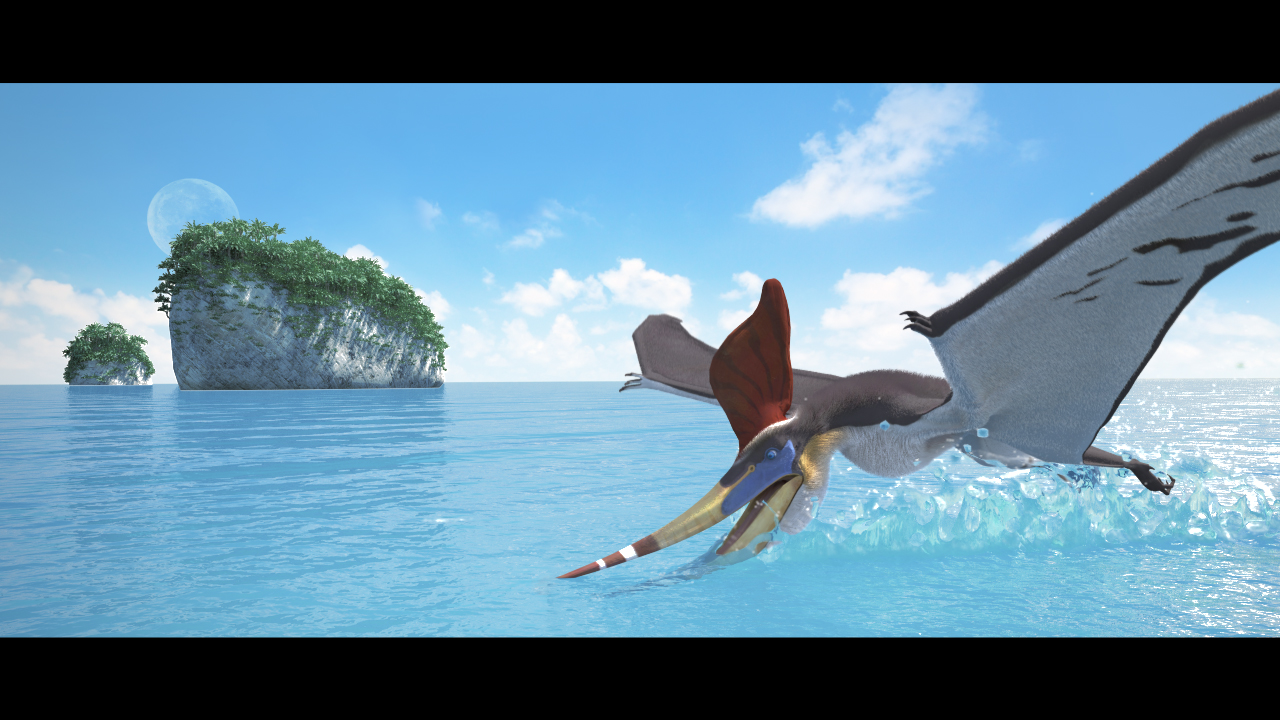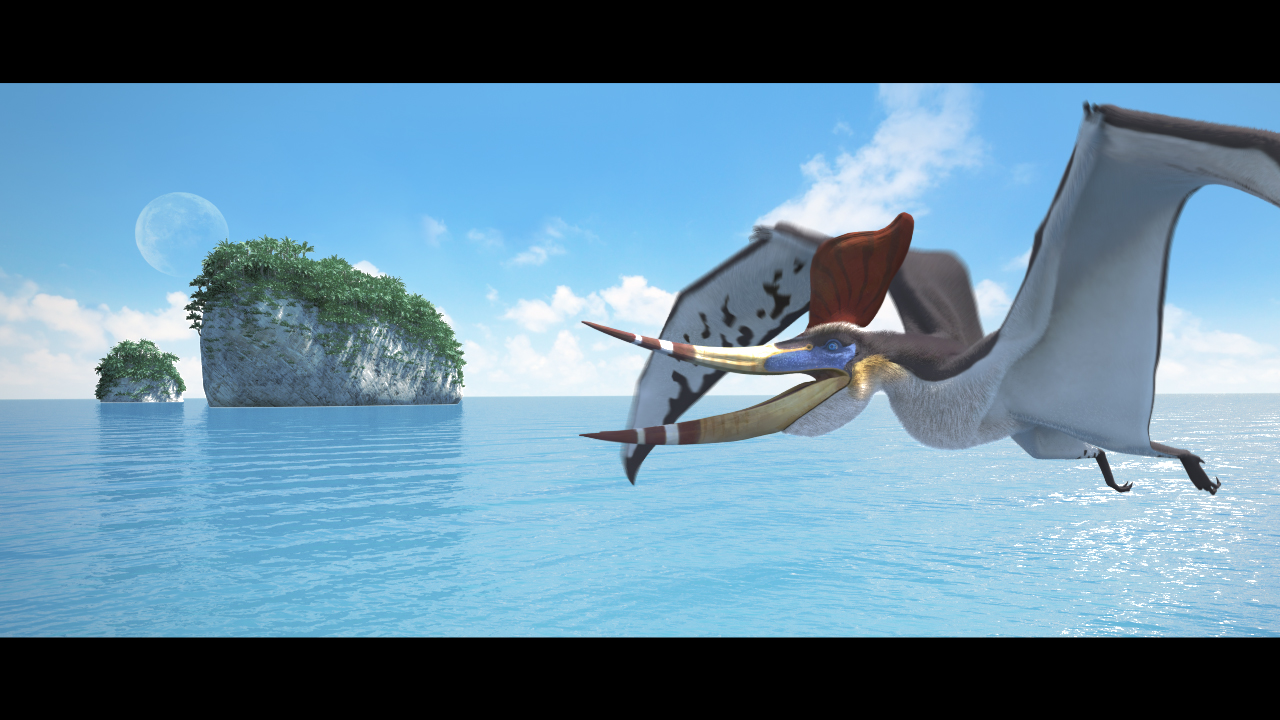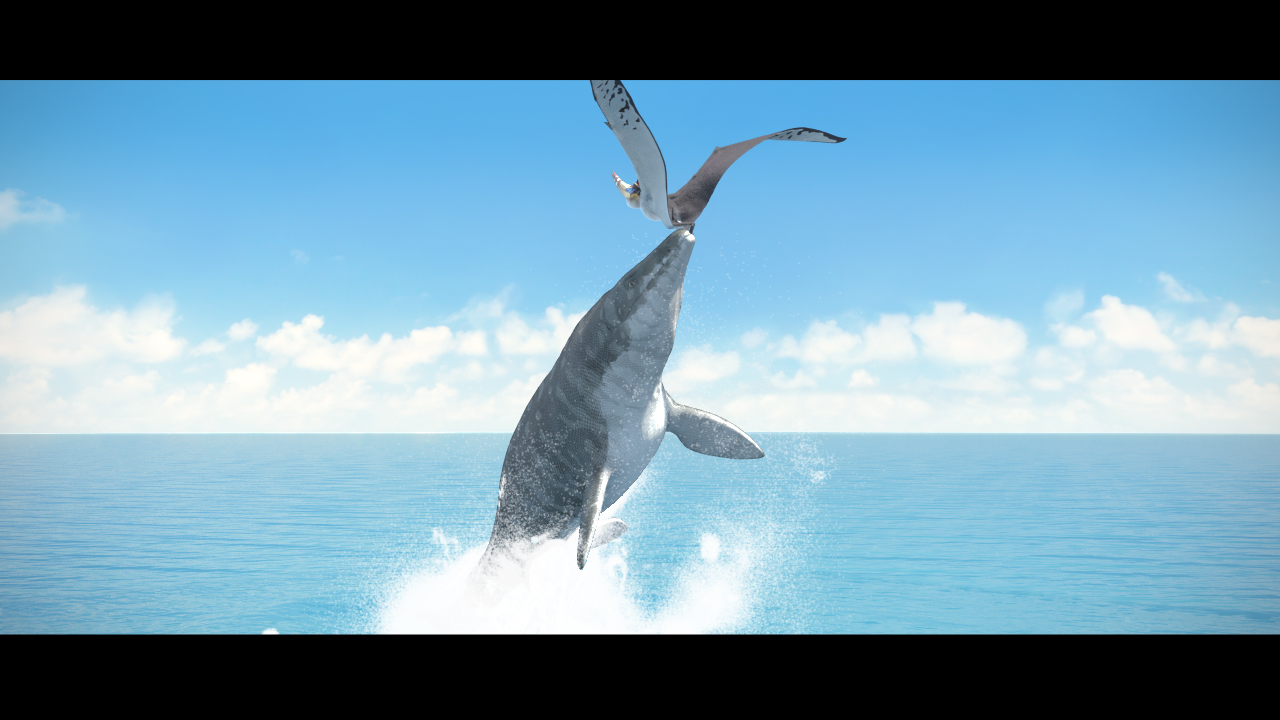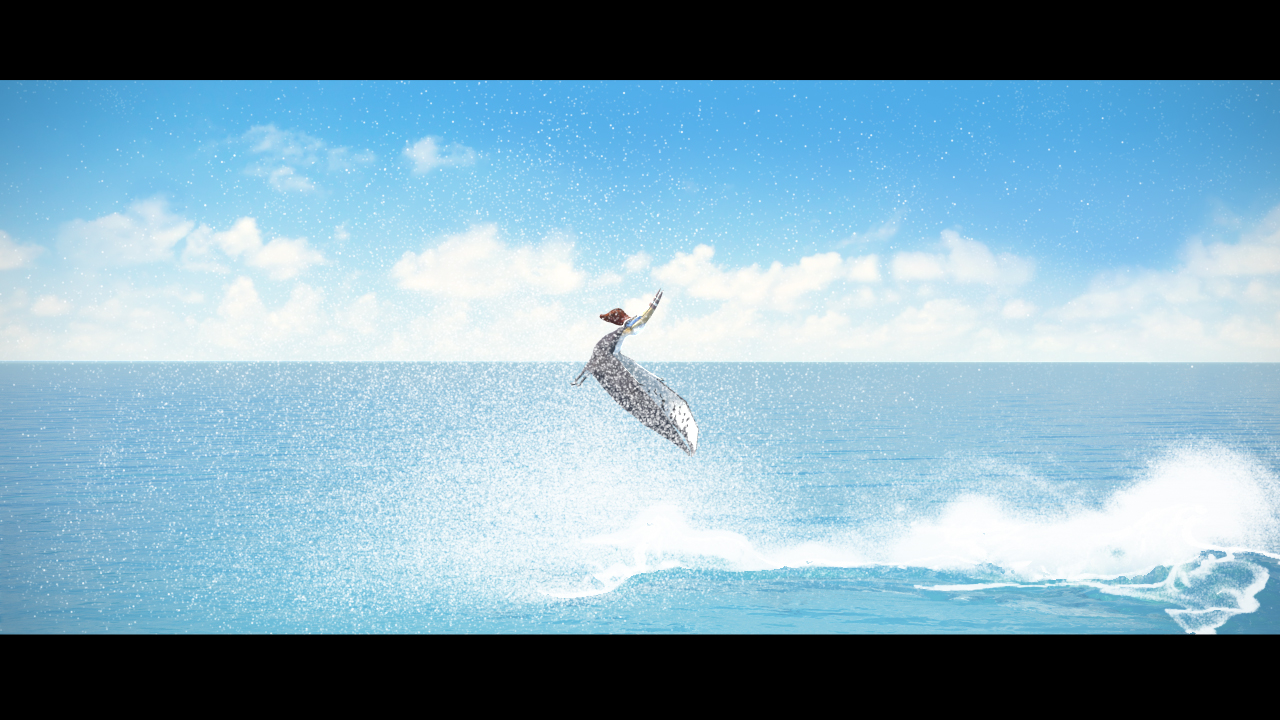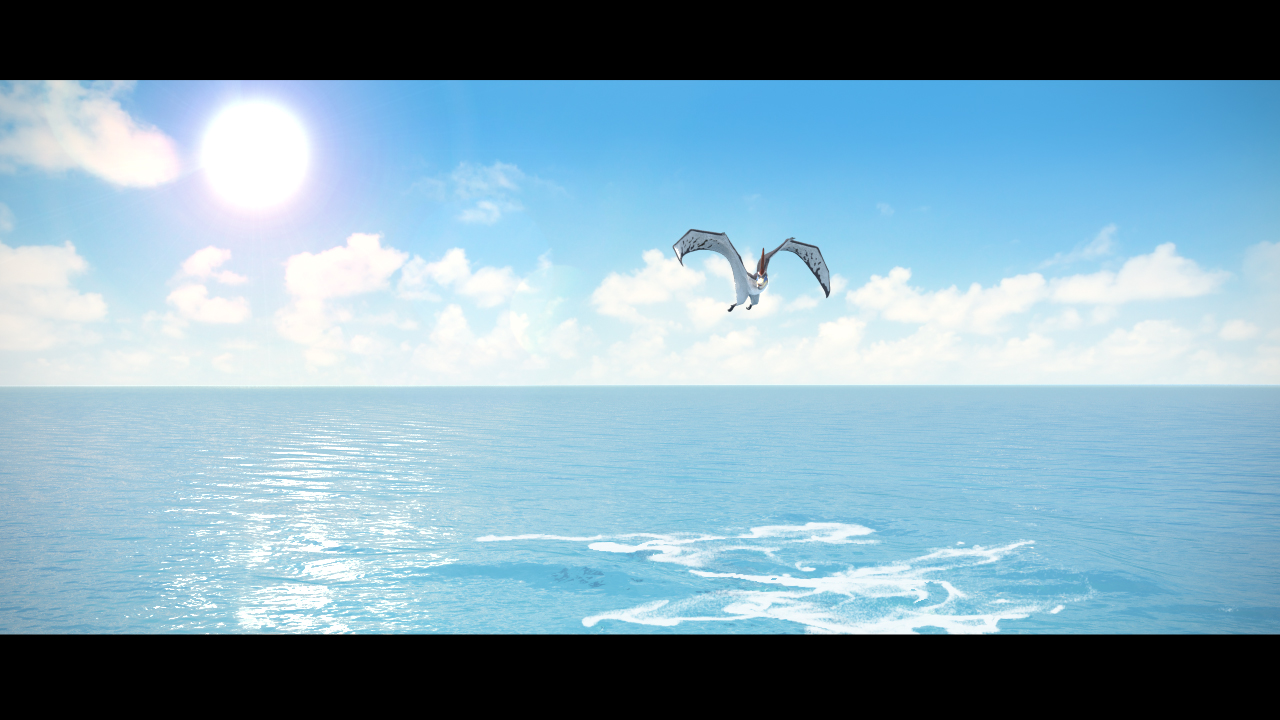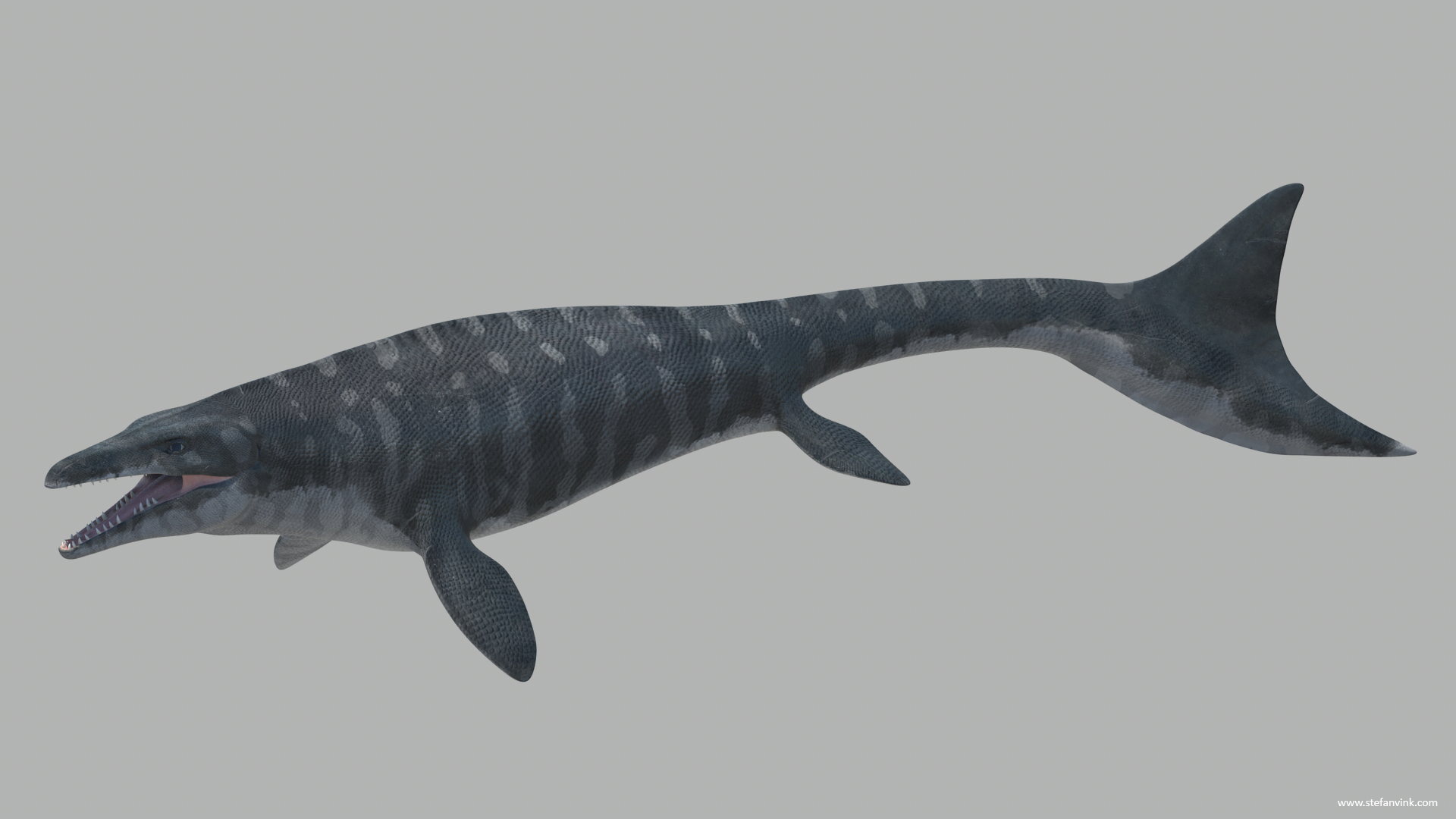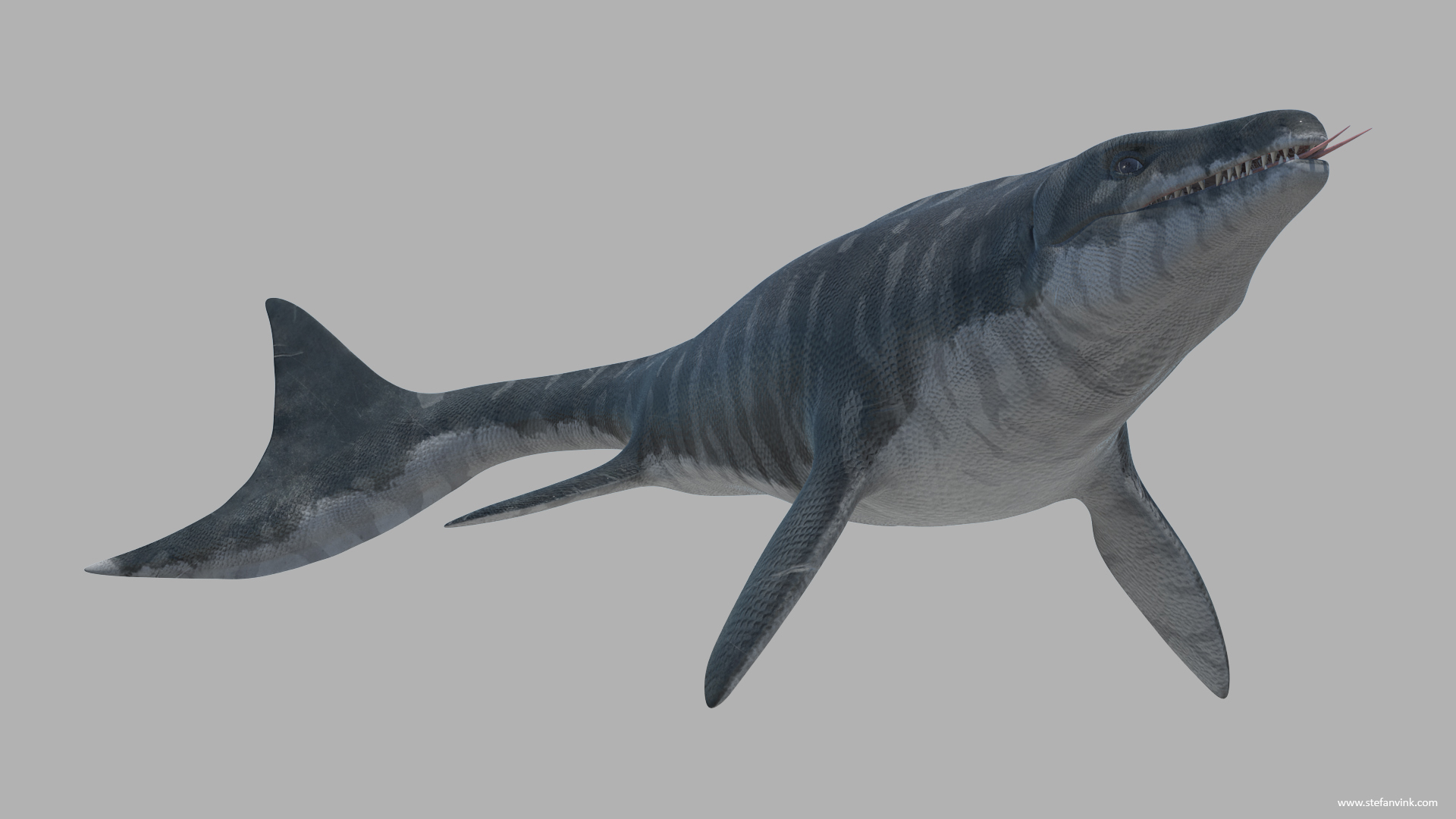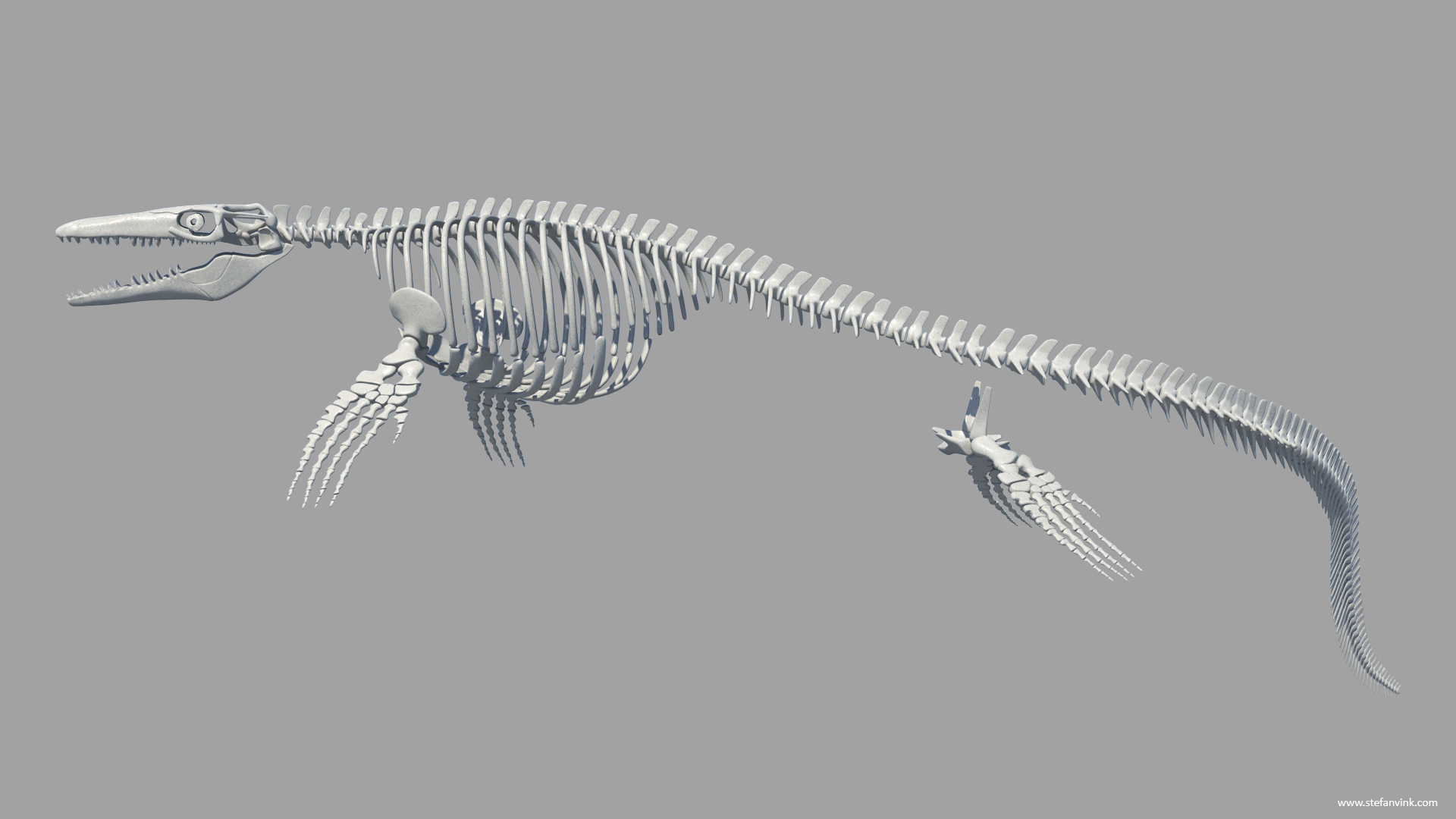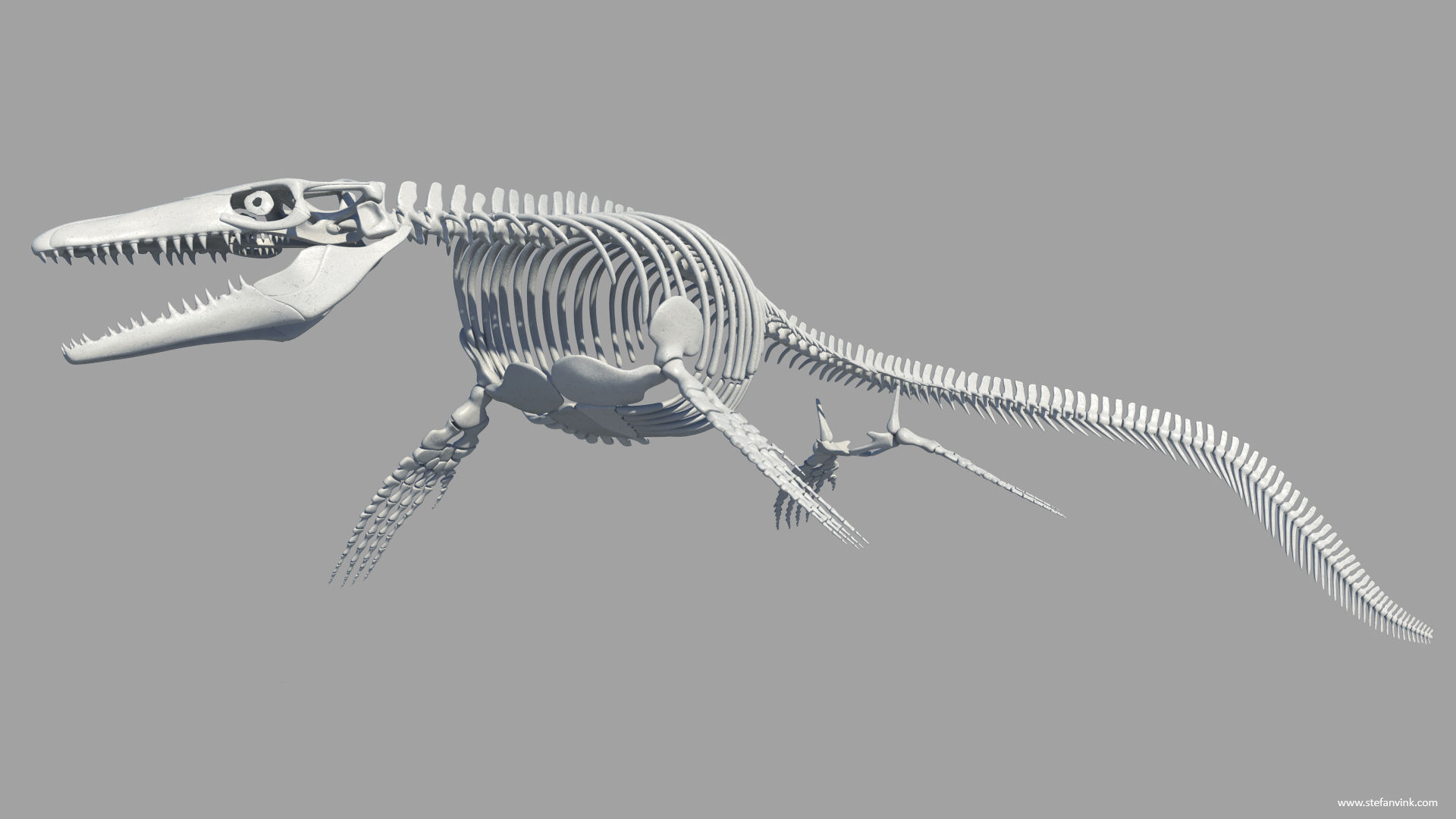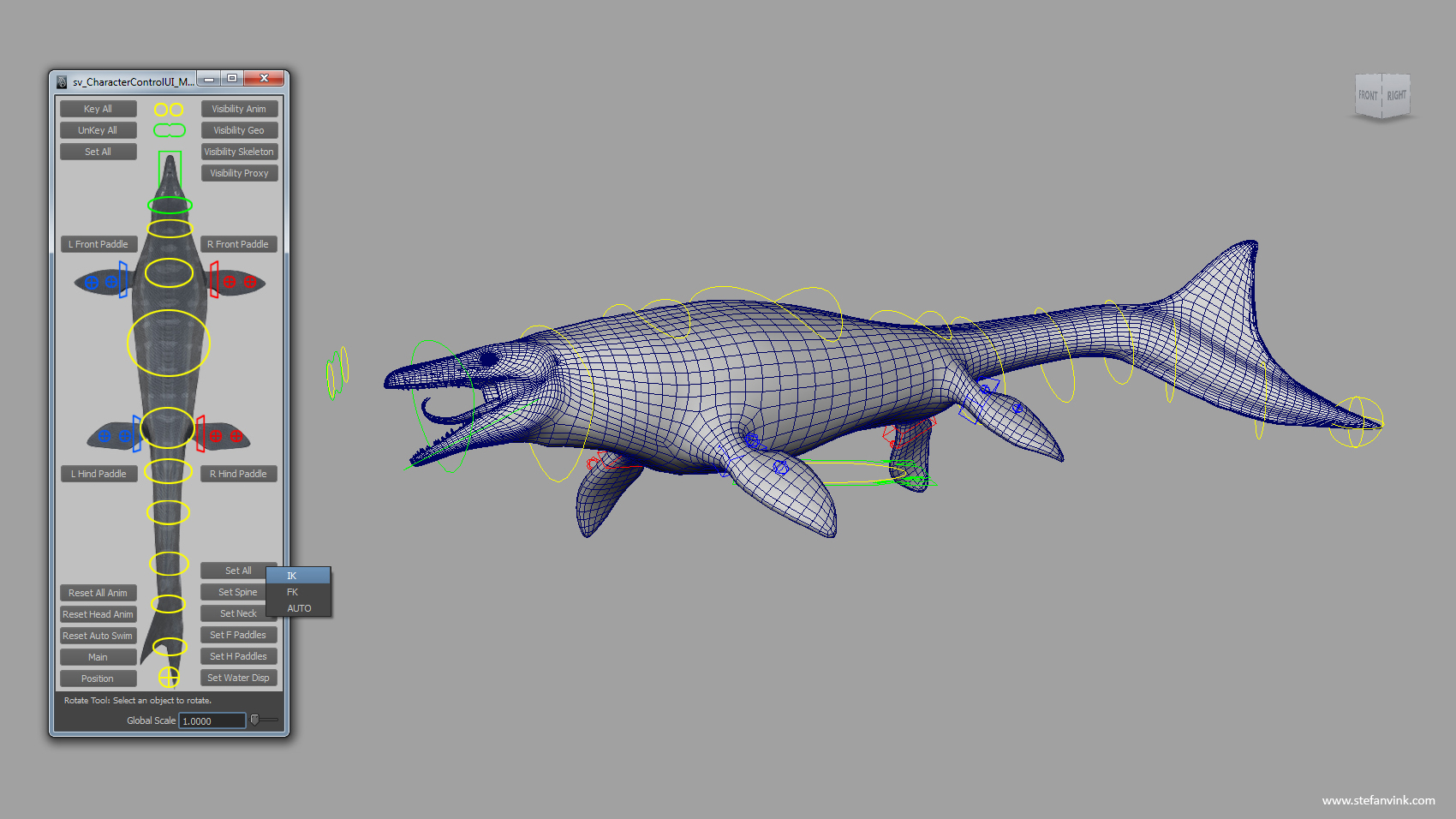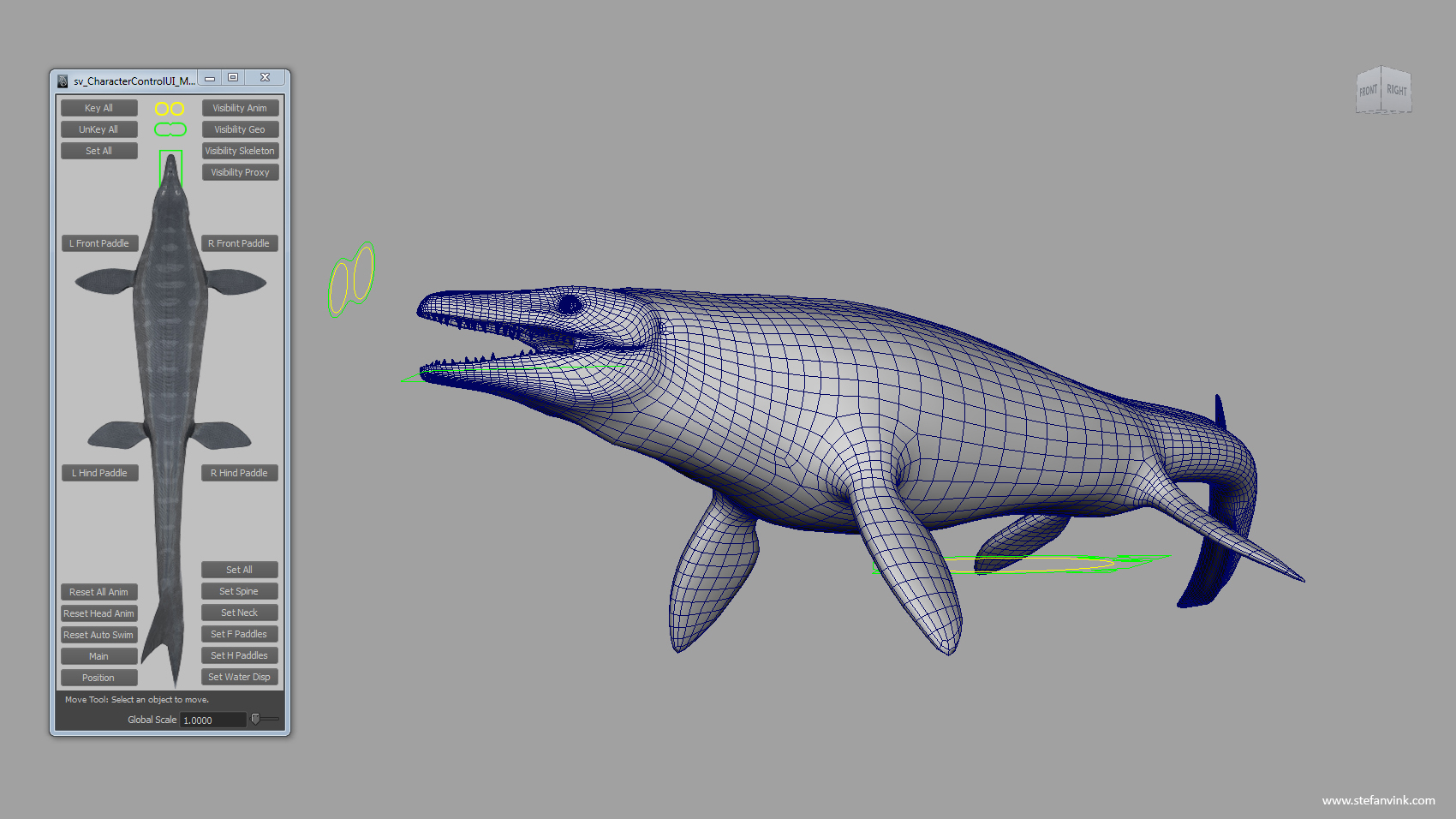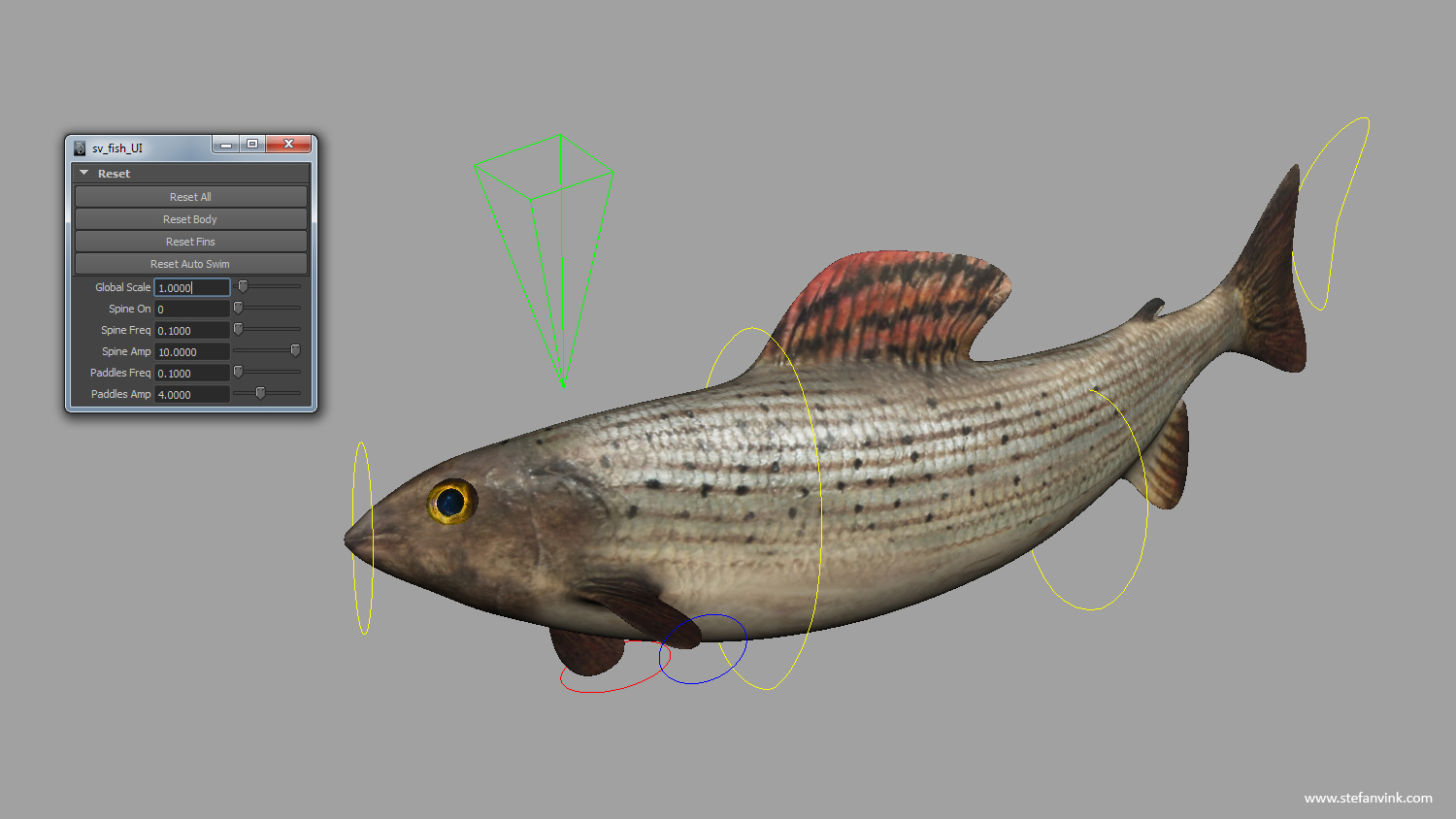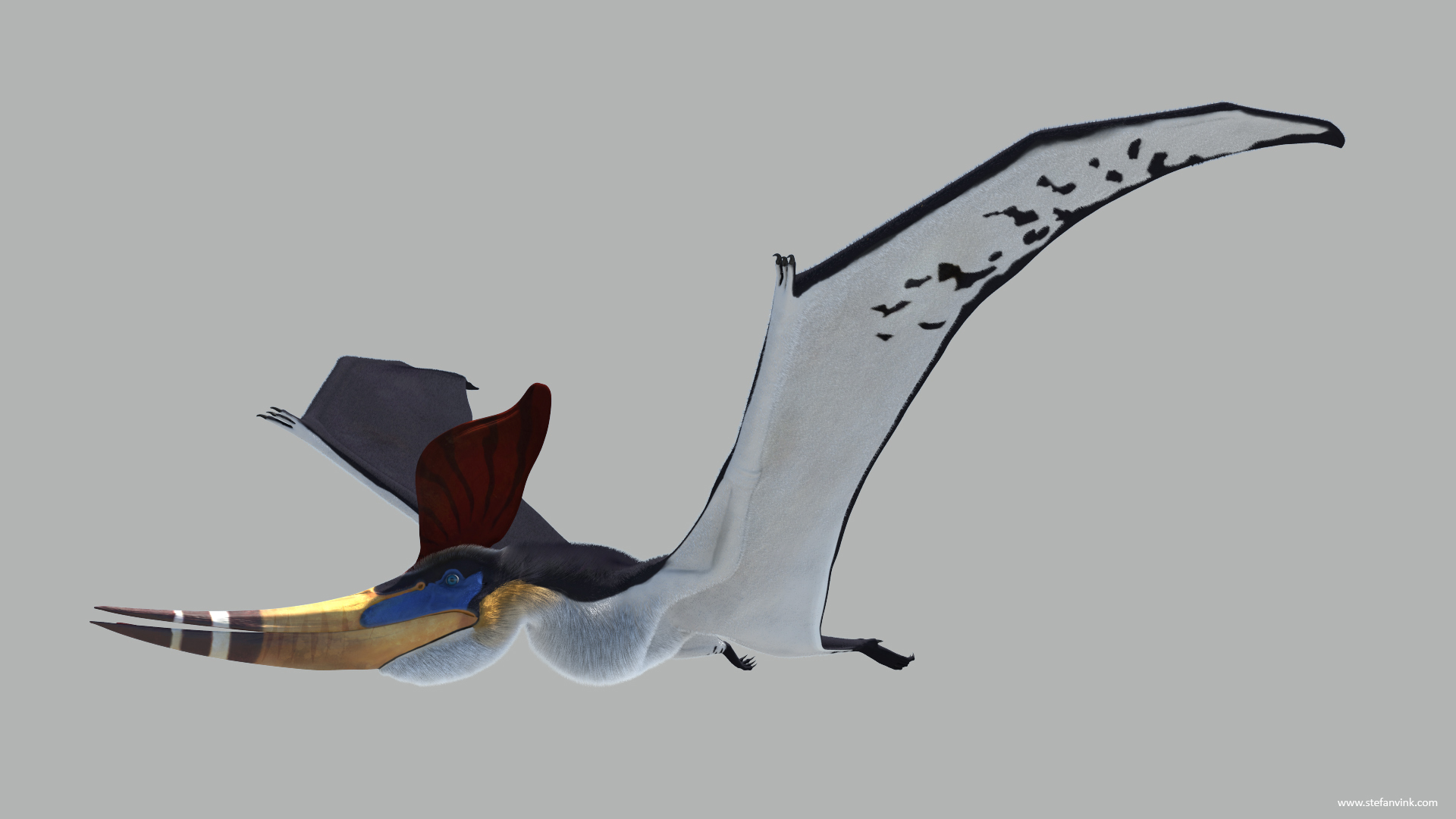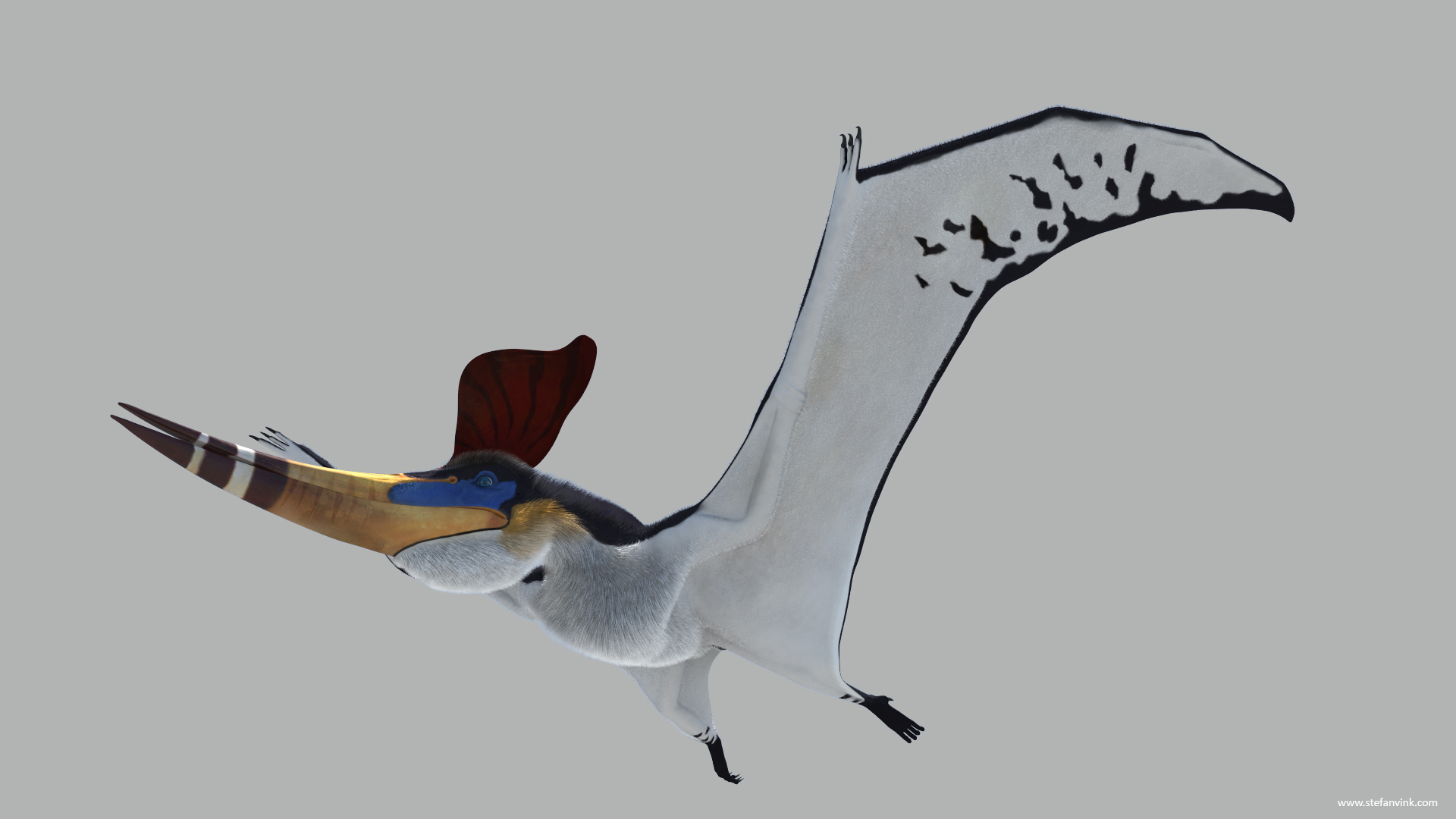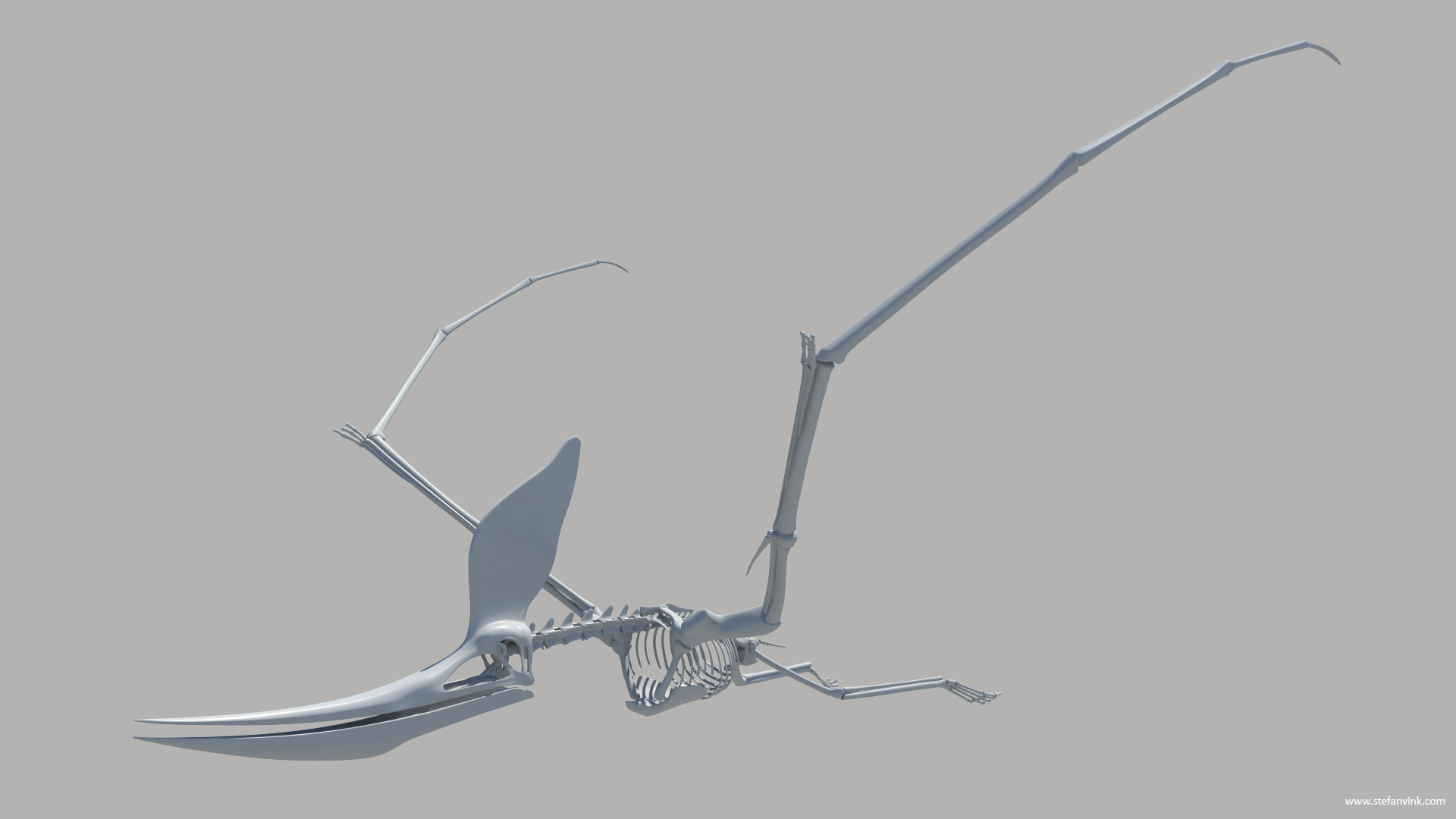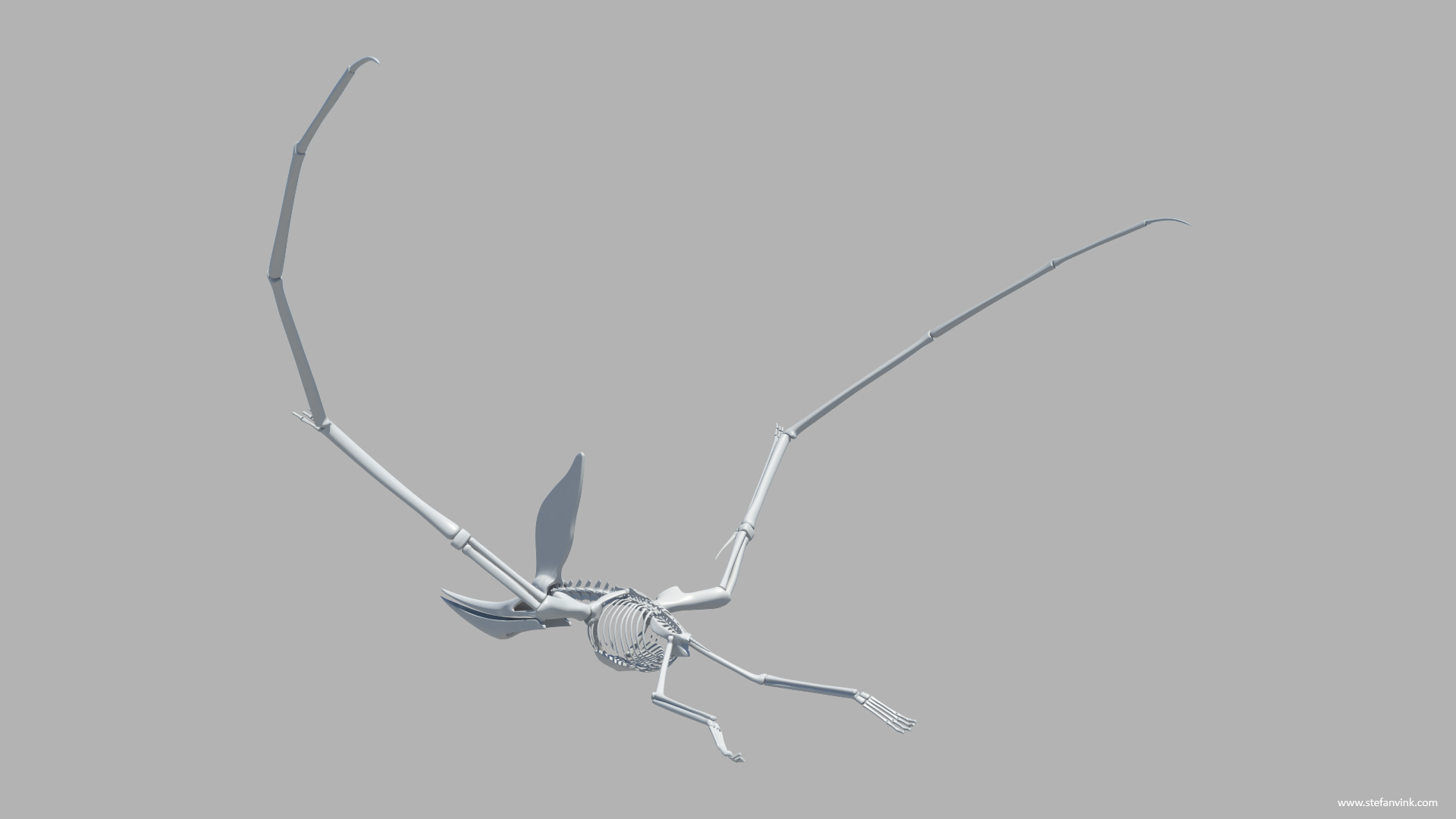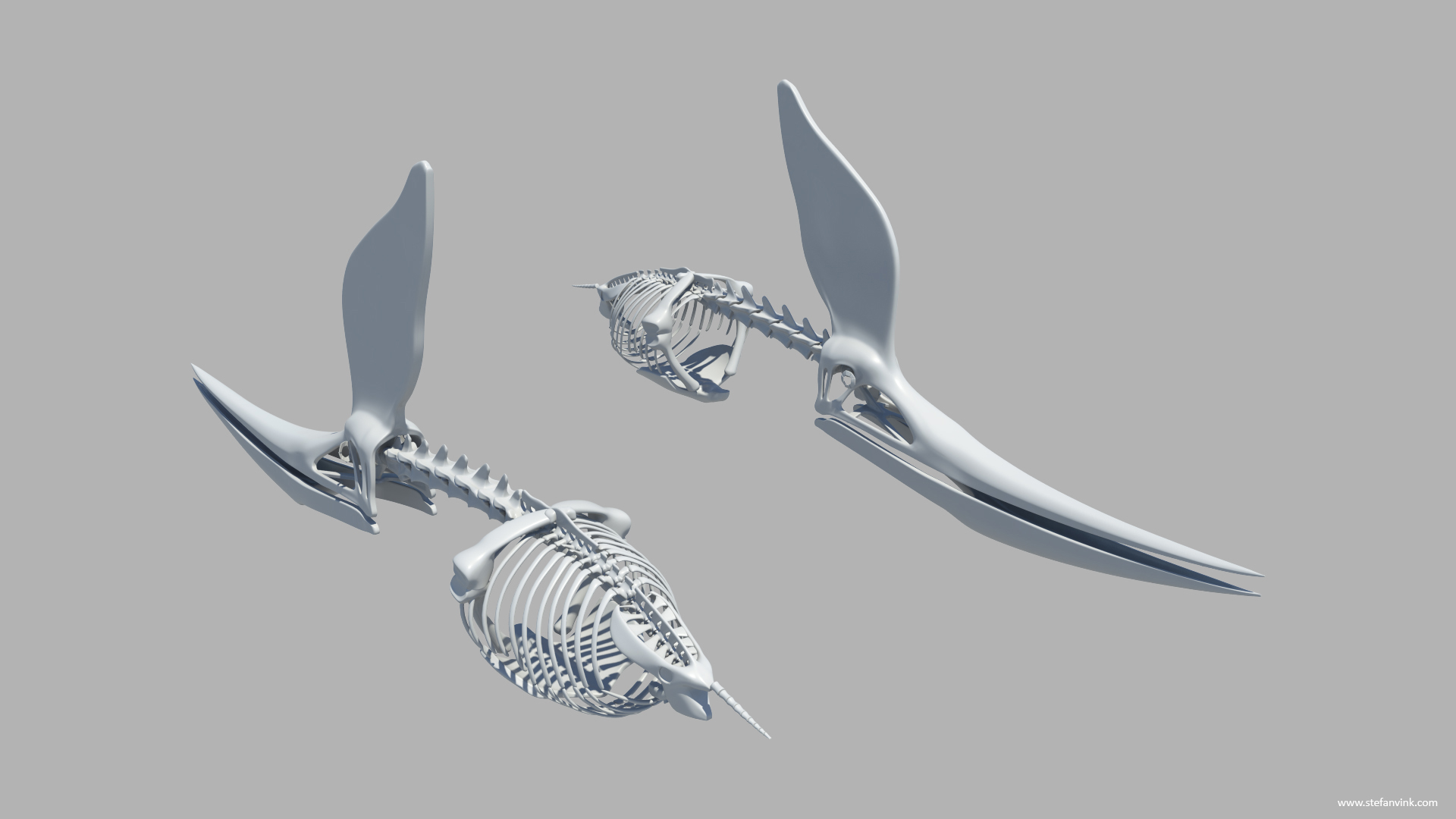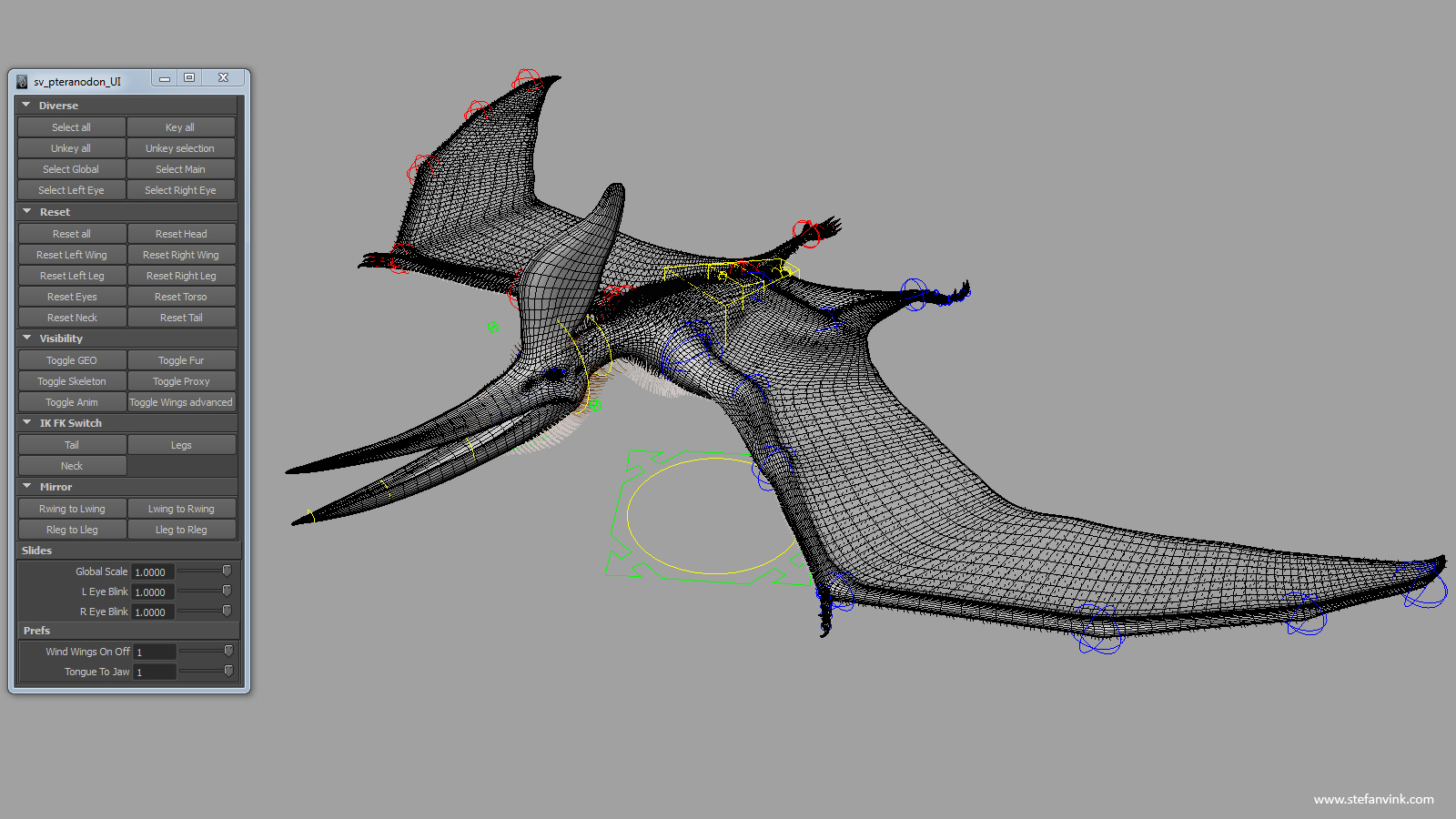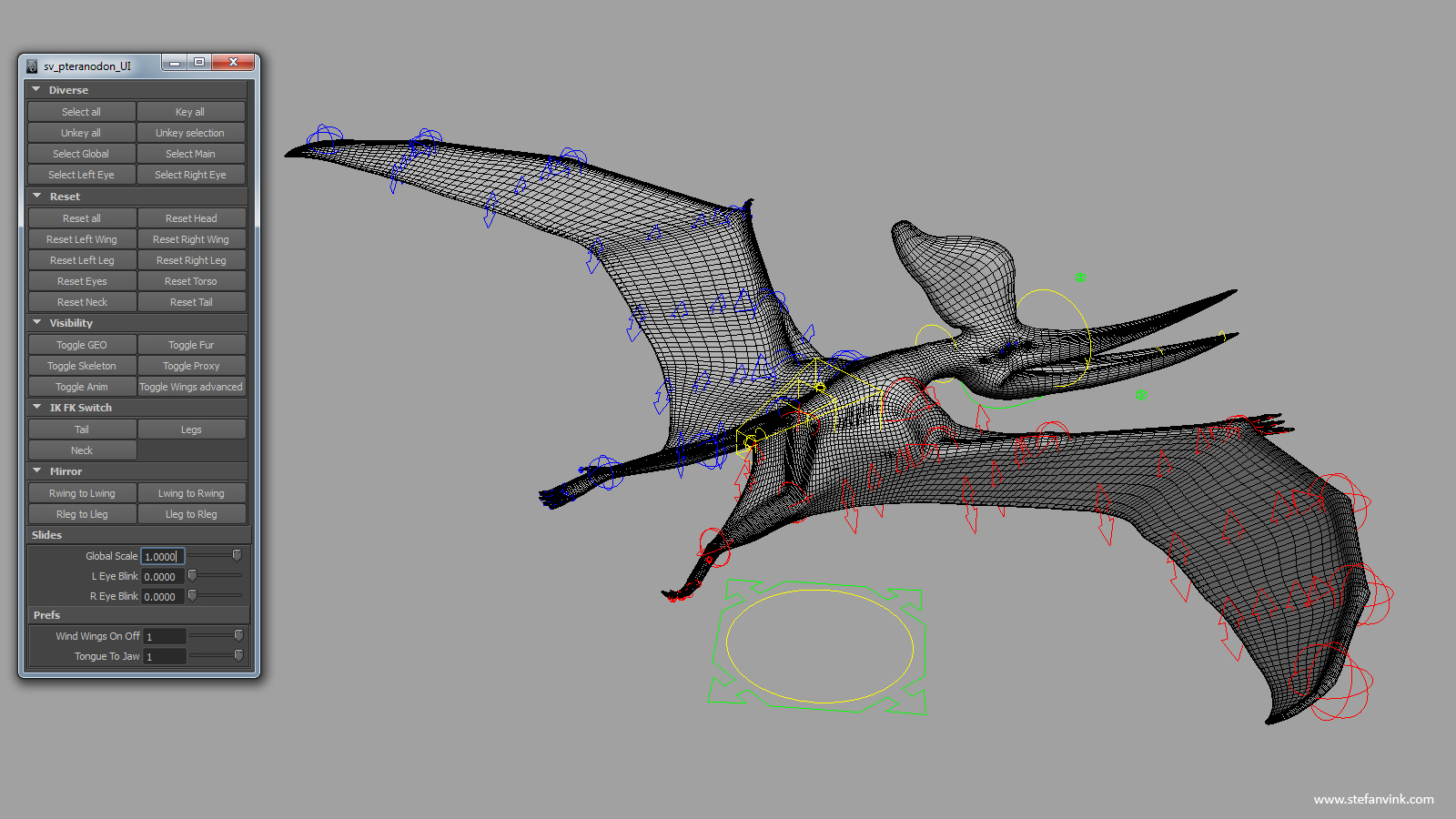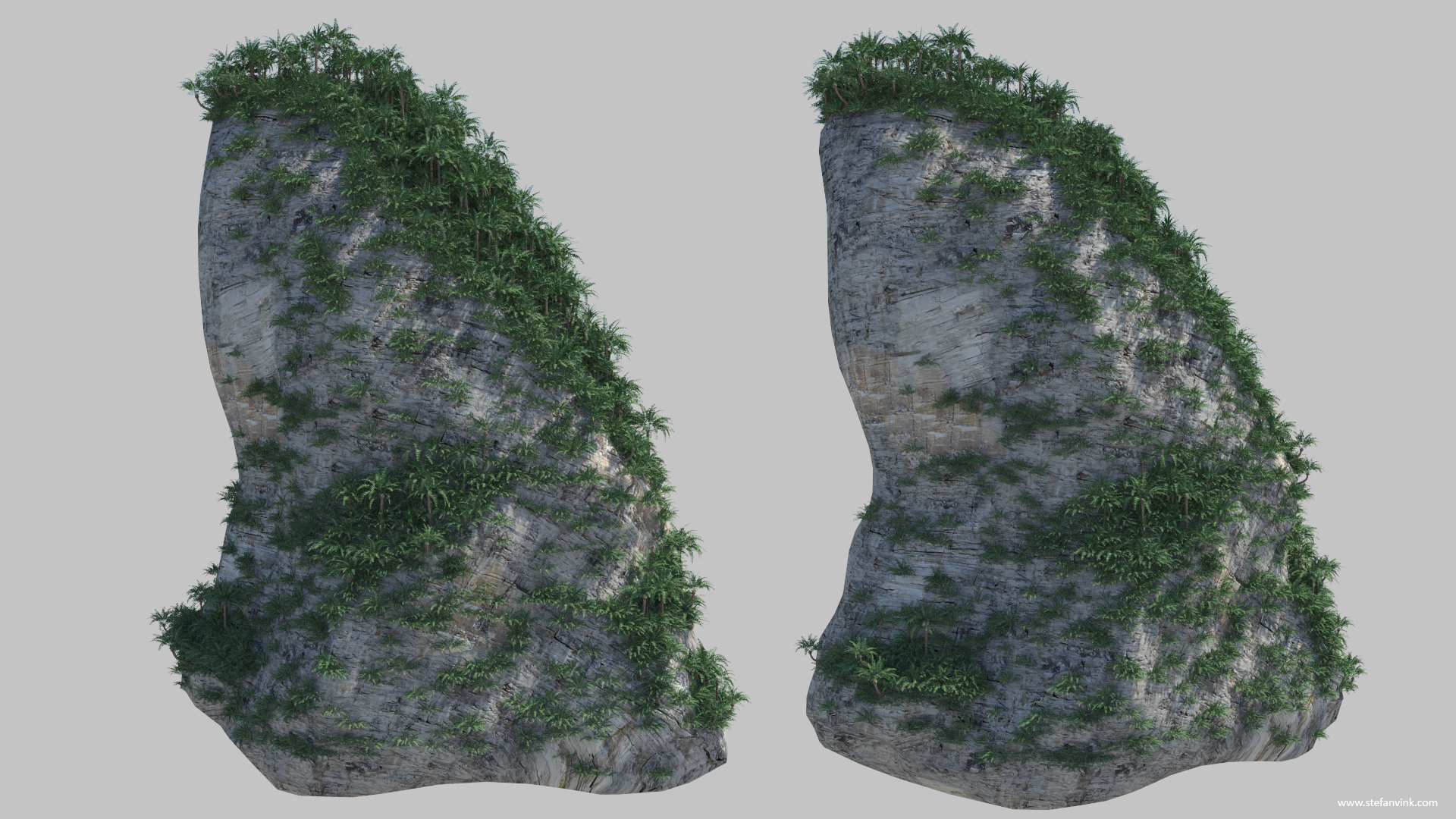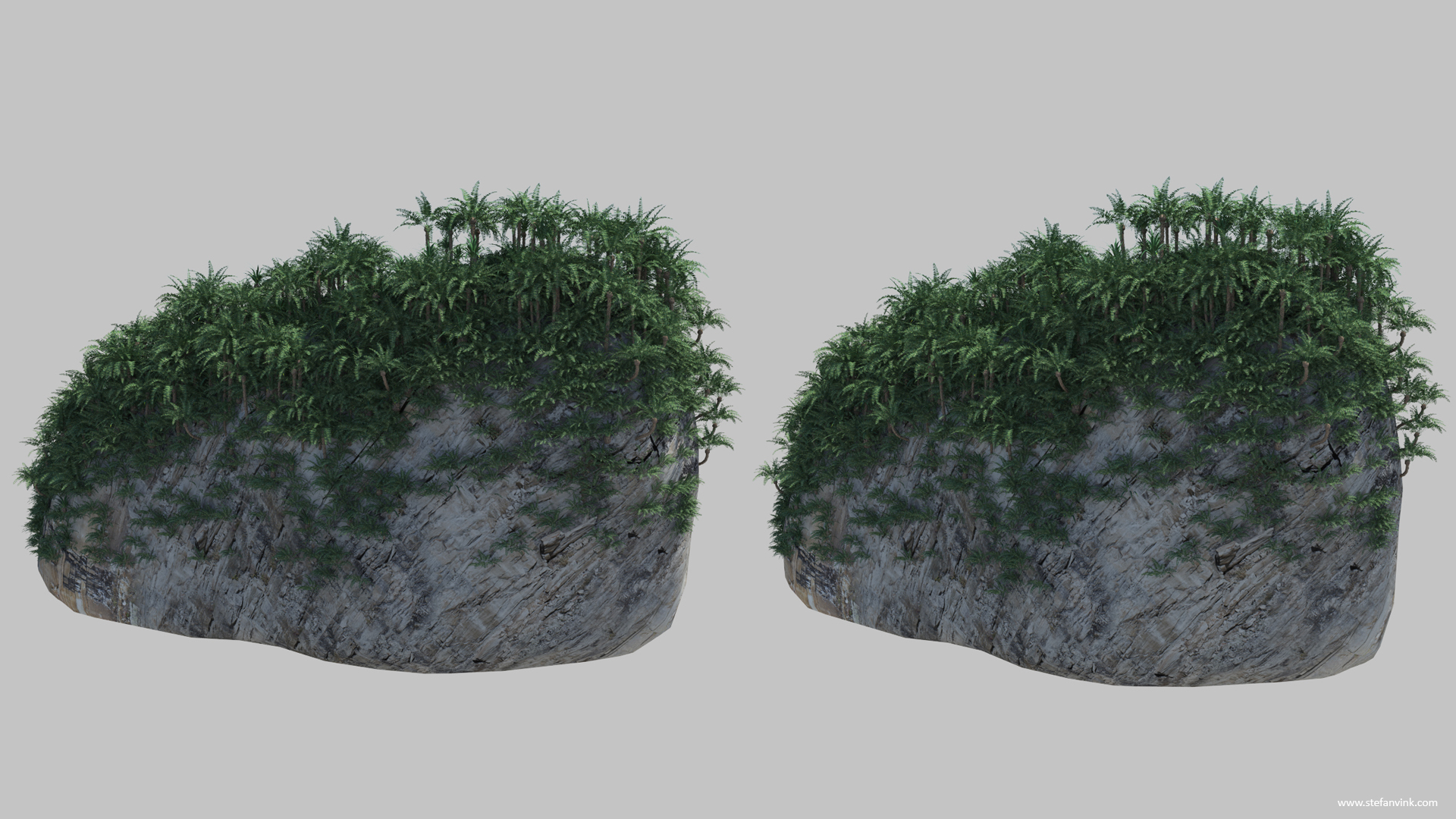 Press the play button below to look at the Mosasaurus Hoffmanni model. This model is an optimised version from the one above. Less joints and less polygon's. The animation is a combination of different swim speeds that can be used ingame.
Below the graduation trailer as presented by my graduation defence (music by Lino Rise).