Wavin AR
Januari 2018 | I came in contact with a Wavin product owner during my BIM Coordinator class. This contact led to the Wavin AR application. This is an informative tablet application that presents Wavin products from various above-ground and underground solutions from Wavin Netherlands in an interactive way. It utilizes ARkit for Unreal 4. The user can navigatie through the house of the future to look for innovative Wavin solutions. Once found tapping on the Wavin solution will start an informative cinematic, showcasing the Wavin solution in AR.

For this project I generated the lead that led to the assignment. I also took part in making the offer document. I converted the Wavin BIM house of the future data so that it became functional for navigation in the Unreal 4 engine. I also designed the UX/UI and created the cinematics in Unreal 4.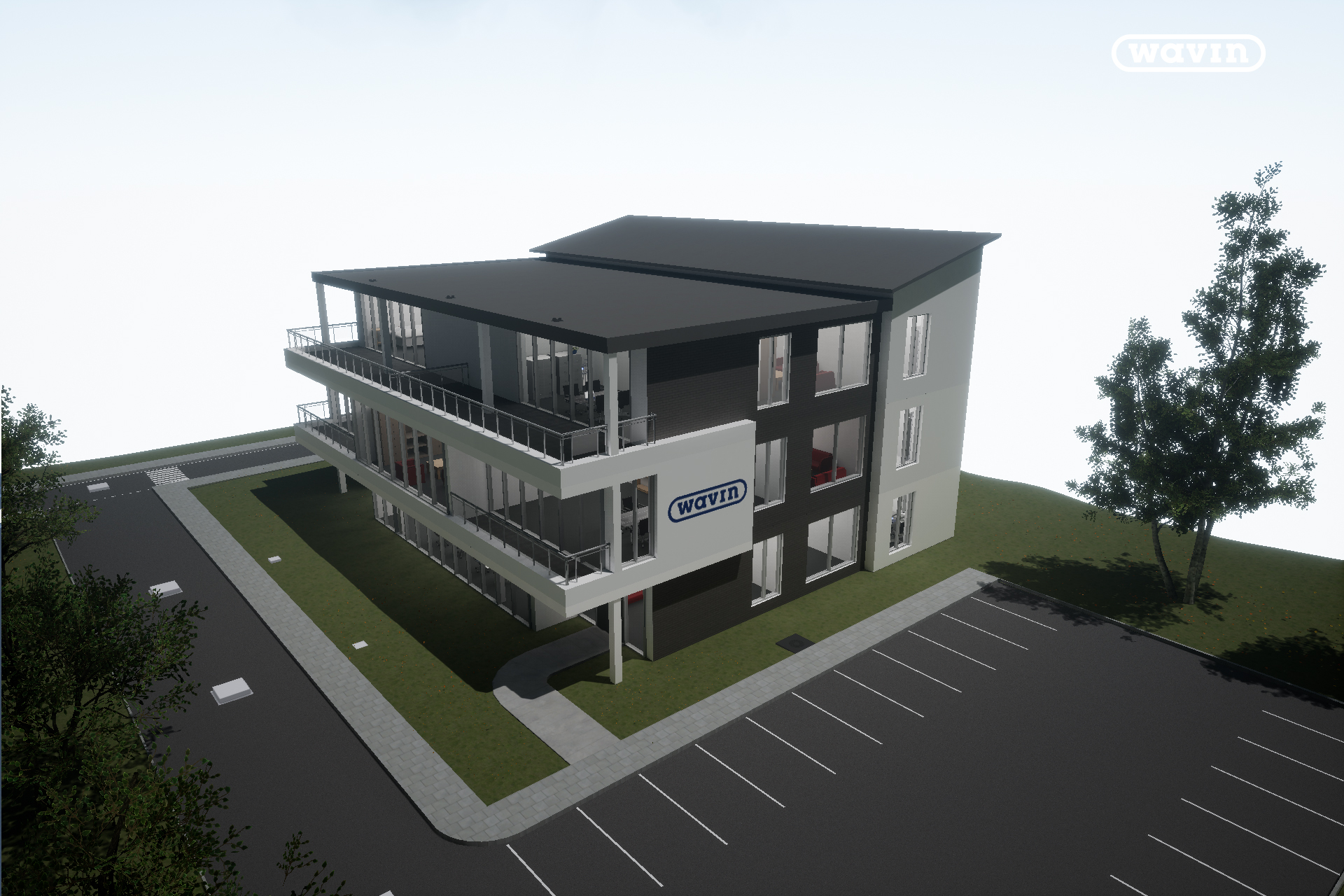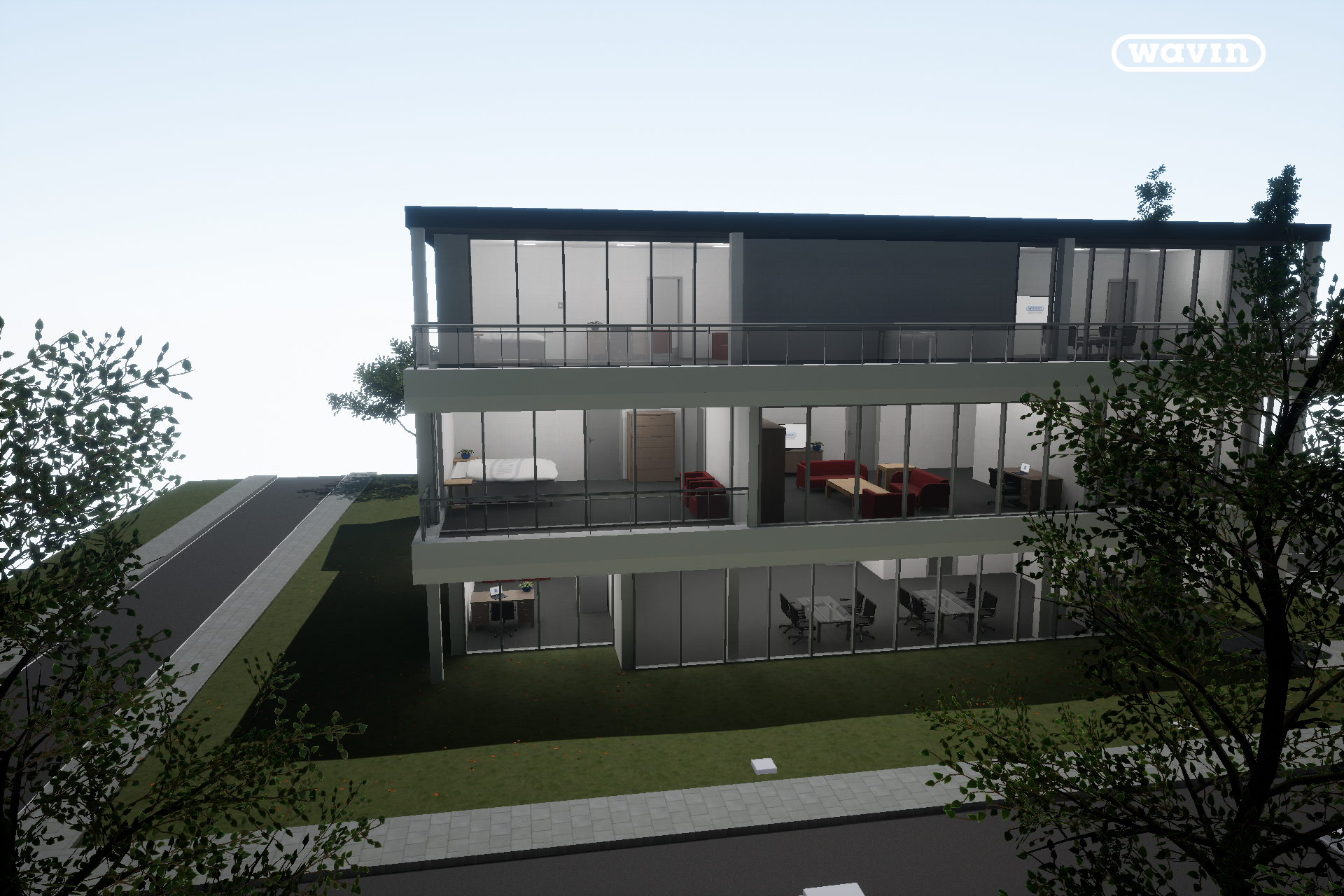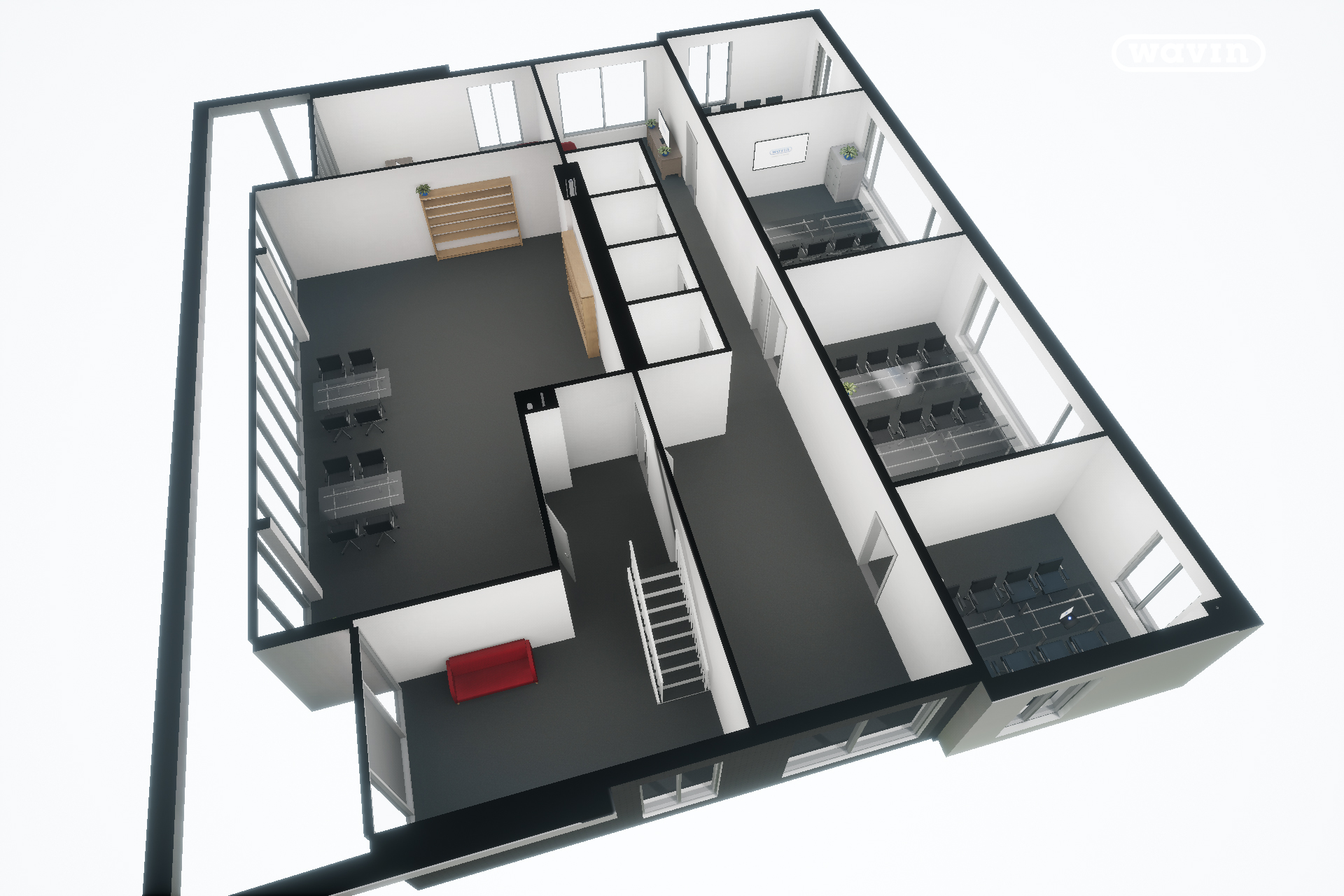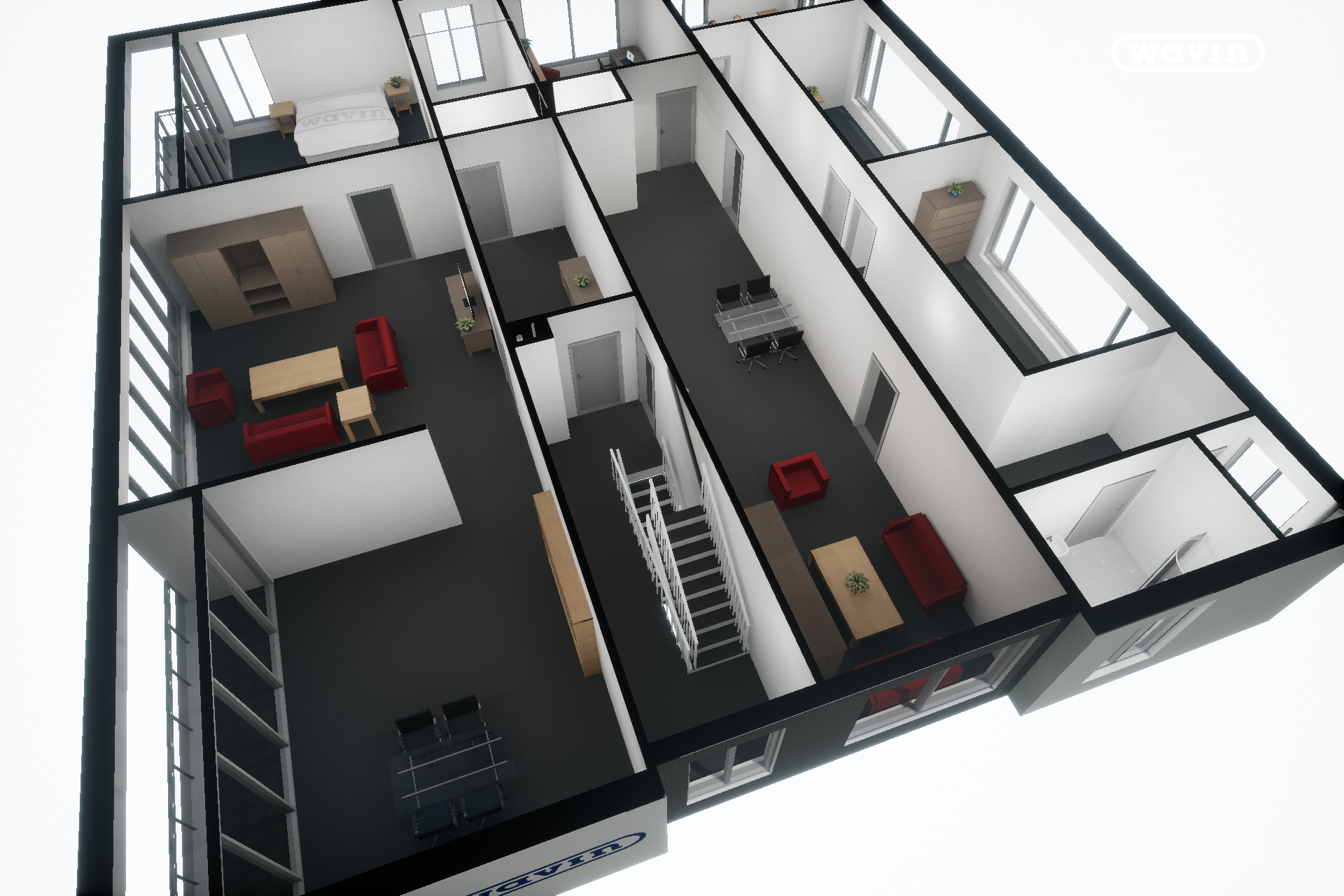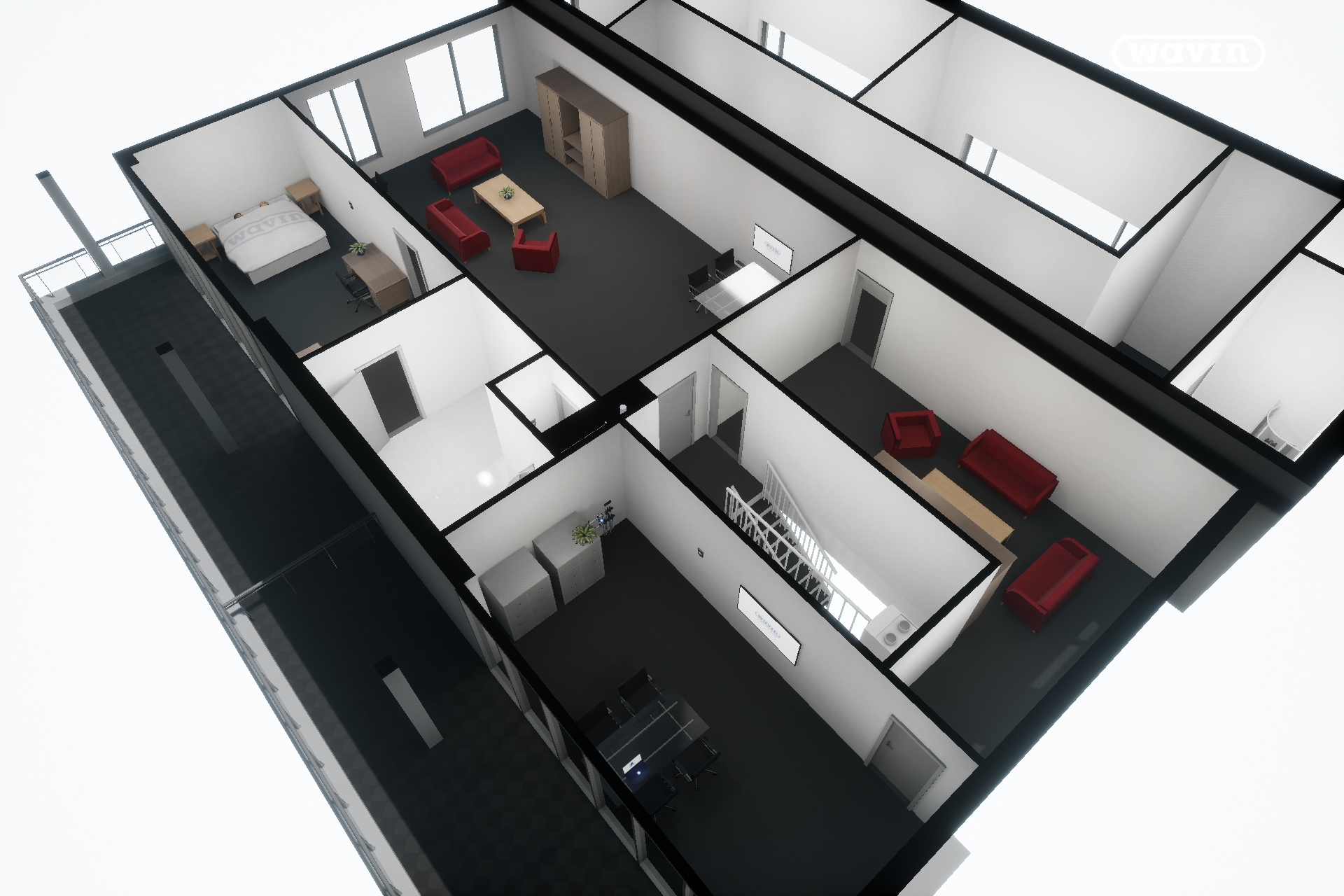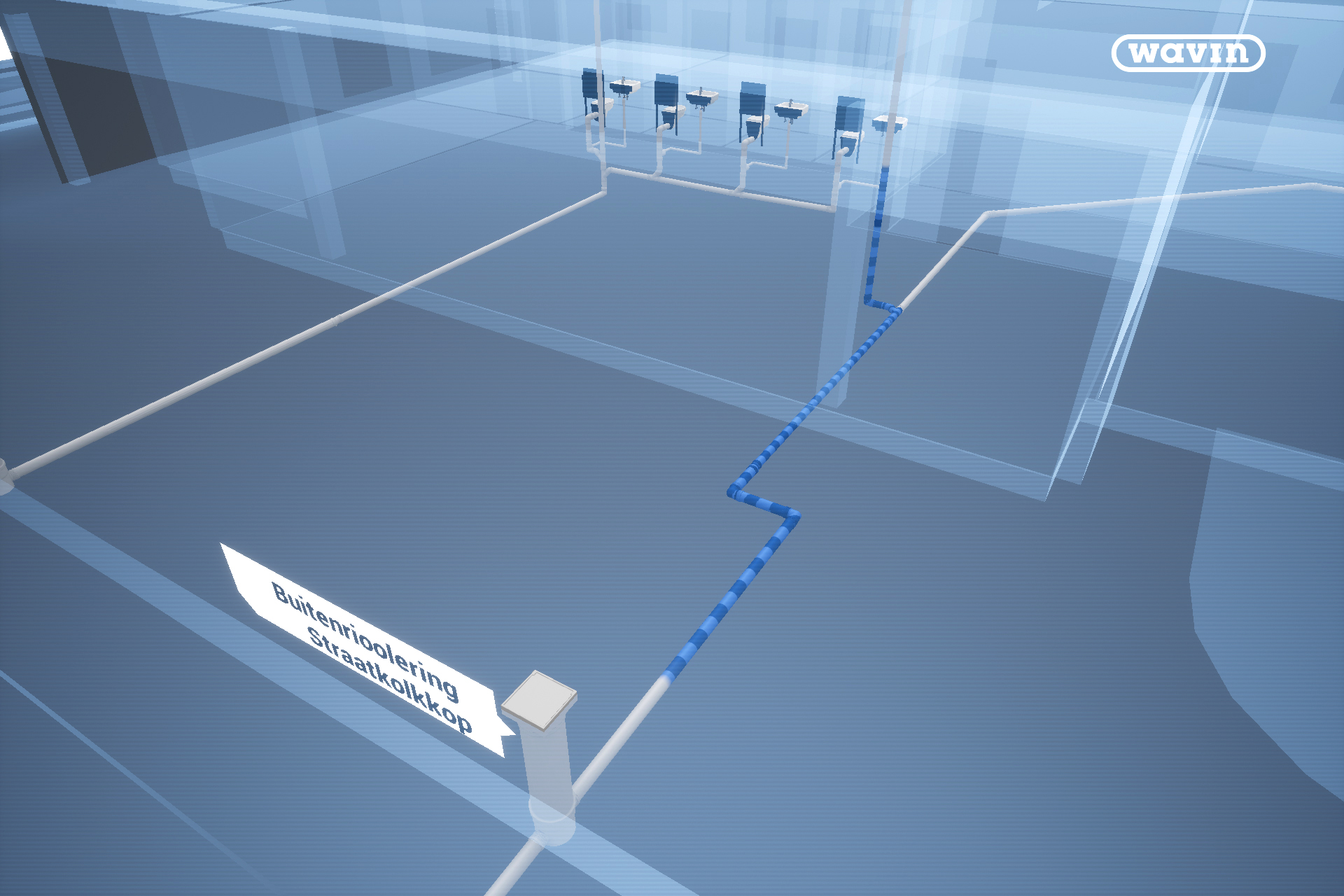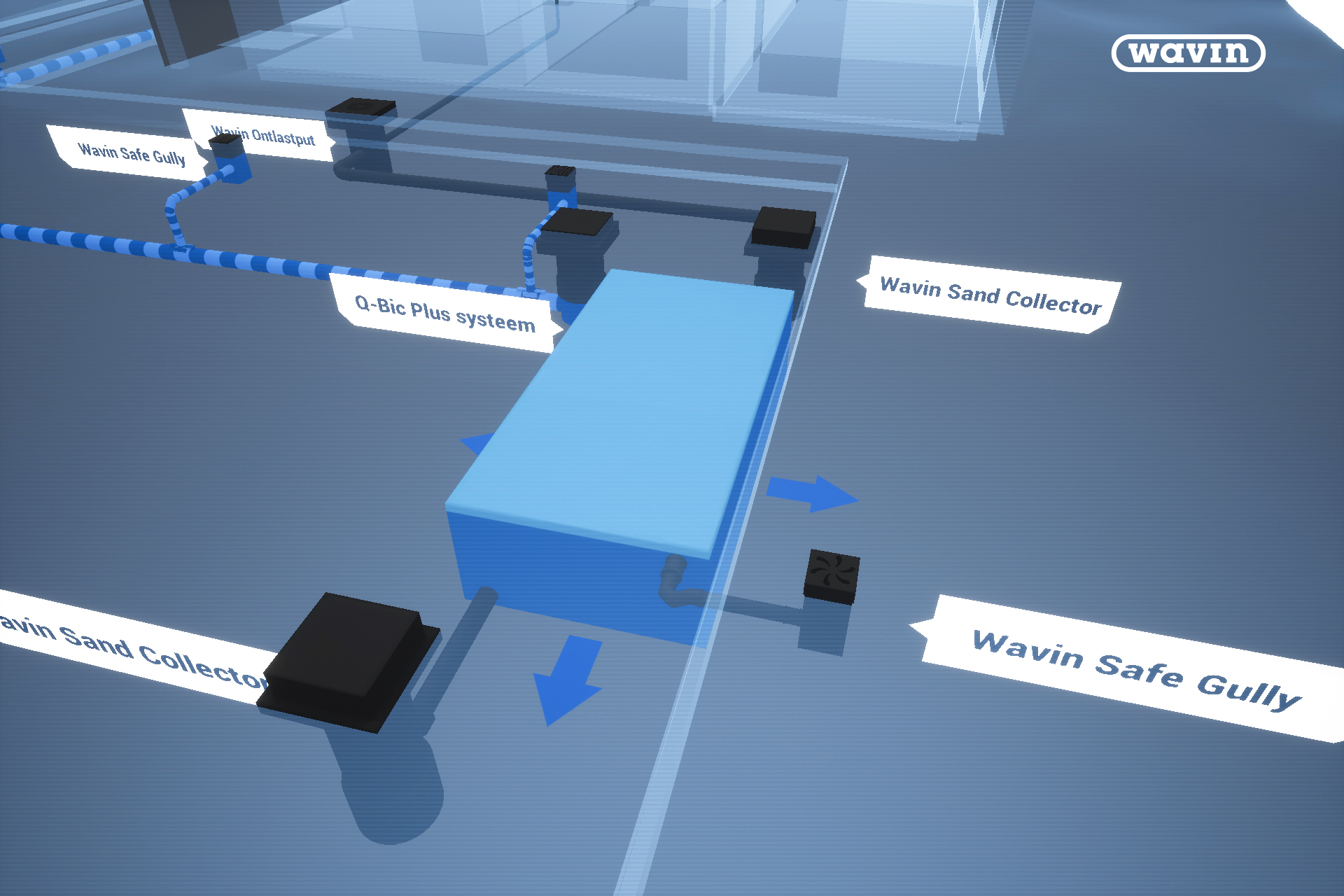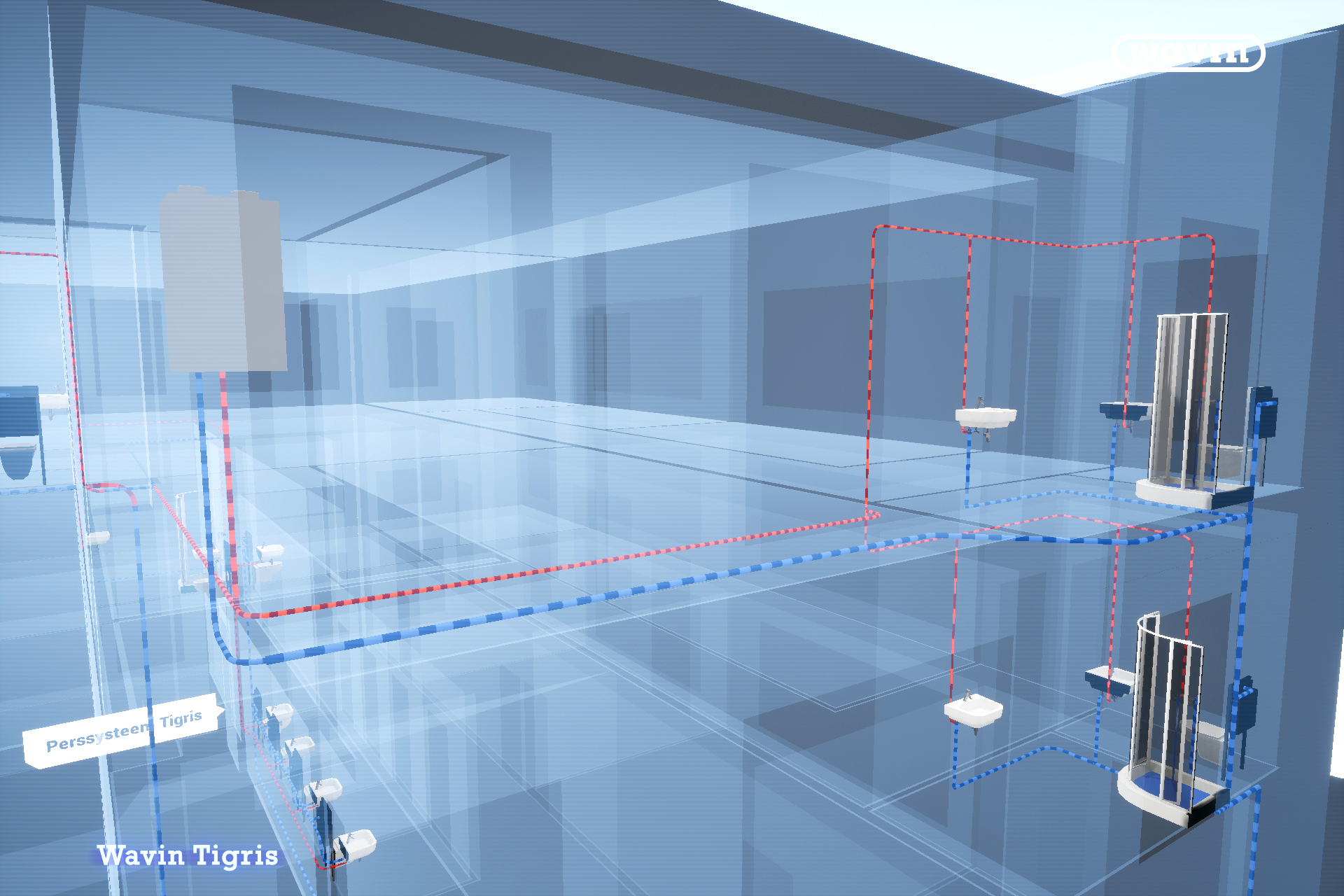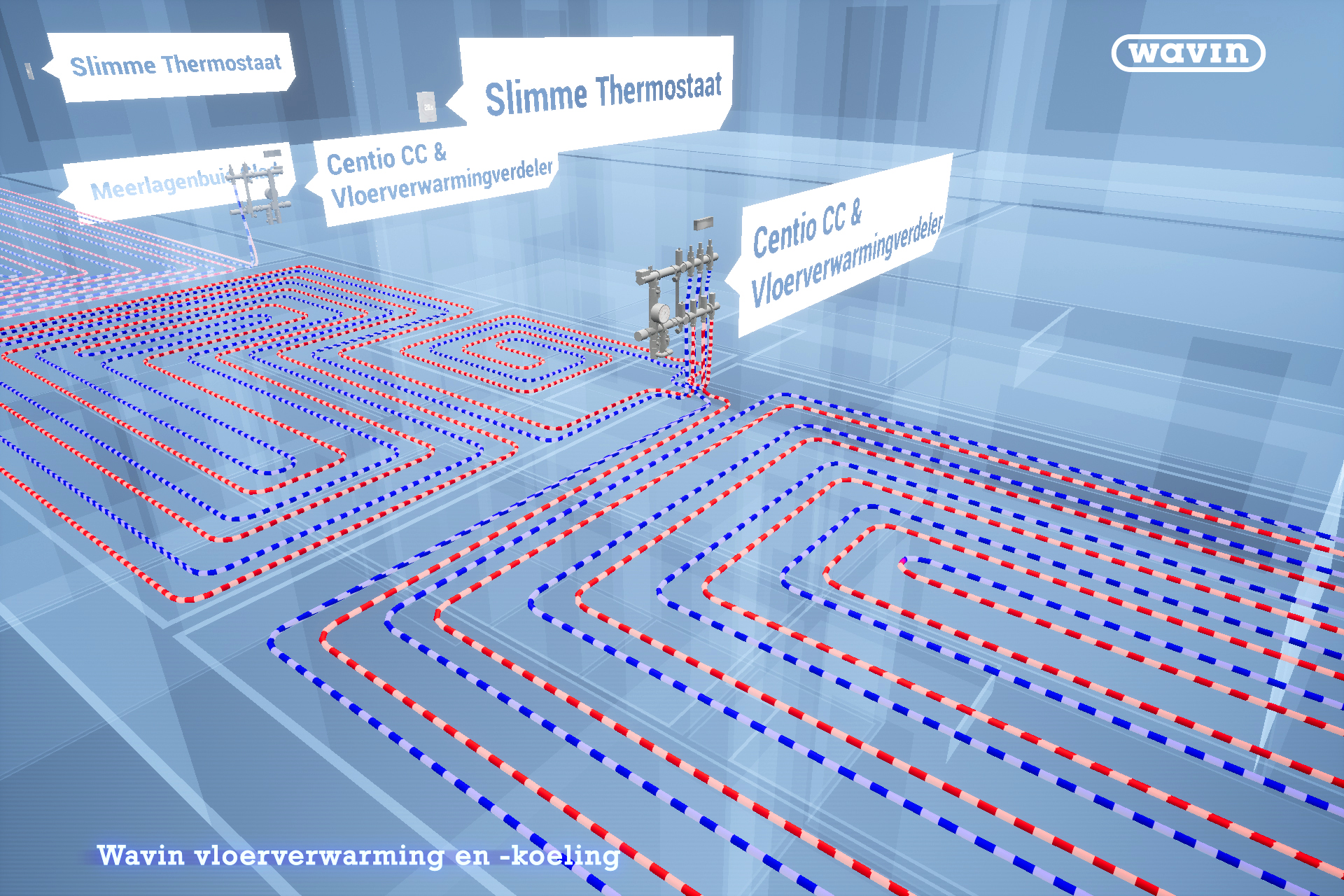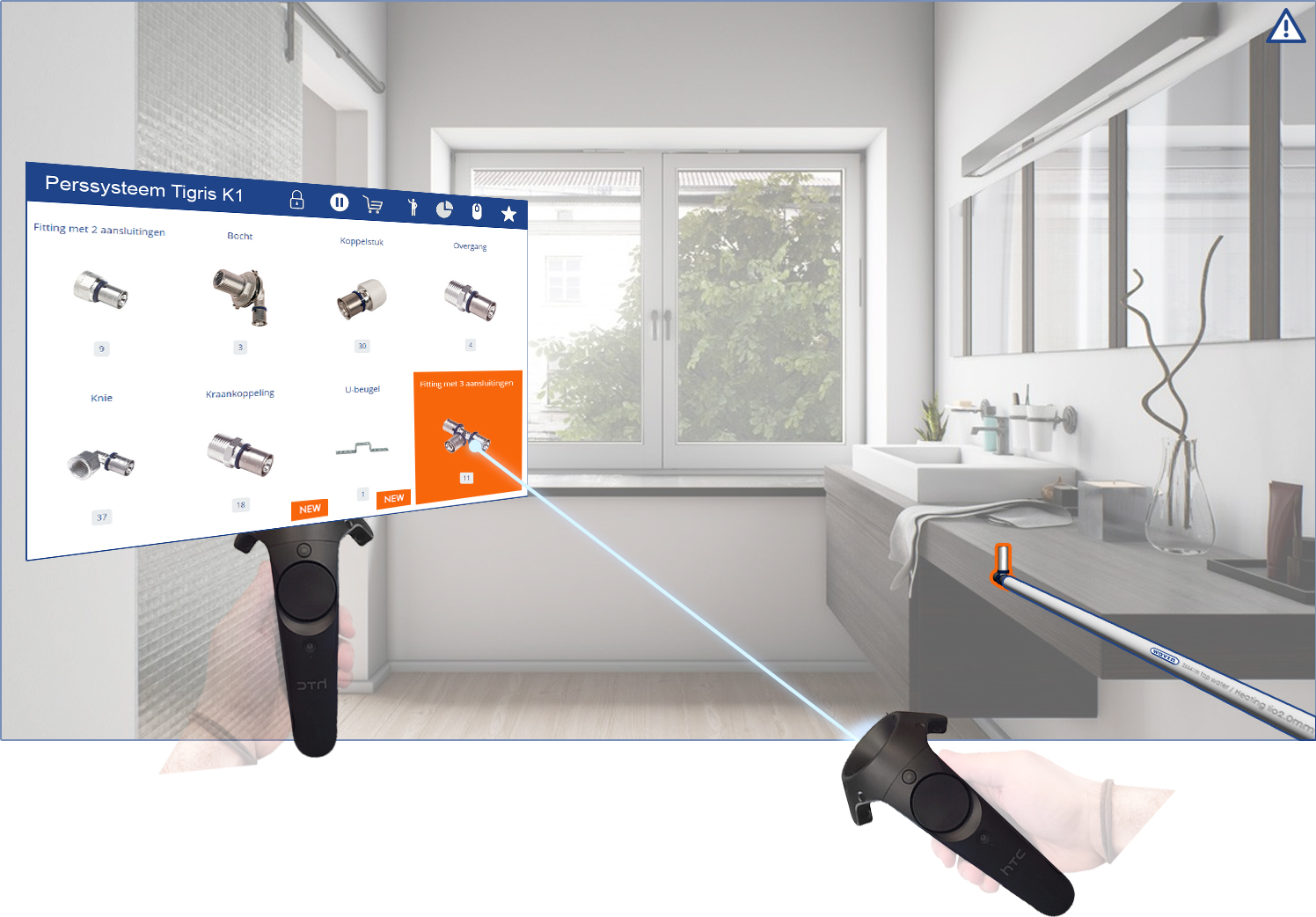 Below the trailer, all visuals by me.
Wavin 3D-PRINT
Besides the Wavin AR application I also created a 3D-print model for Wavin. I used a provided BIM-model for measurements and modelled all details. Afterwards I prepared the model for 3D-printing.3>